Surplus of public health insurance has risen to 21 billion euros
The statutory health insurance funds achieved a surplus of around EUR 1.86 billion in the first three quarters of the current year and thus have resources and reserves totaling EUR 21 billion. This was announced by the German Federal Ministry of Health, confirming corresponding media reports.
Federal Health Minister Jens Spahn uses the fact that the public health insurance companies now have more than four times the legally required minimum reserve for an appeal: "public health insurance companies are to lower their additional contributions. Employees, employers and pensioners finally have to be involved in the cash surpluses. There is no reason to continue contributing funds".
For many insured, however, the considerable surpluses of the health insurance funds are noticeable in other ways. "Due to the overall good financial situation, statutory health insurance funds with a total of 21.9 million insured have already reduced their additional contribution rate this year," said Doris Pfeiffer, CEO of the public health insurance association.
Since 2005, employees pay higher contributions to the statutory health insurance companies than employers. The Federal Government now wants to change that with the introduction of a new law: From 1 January 2019, the so-called additional contribution will be divided equally between employees and employers.
Self-employed with low income, such as kiosk owners or taxi operators, should also benefit from the new law. So far, self-employed are paying contributions to the statutory health insurance on the basis of a minimum contribution base, even if their actual income is lower. This assessment basis and thus also the minimum contribution should be halved, for 2018 to 1141.88 instead of 2283.75 euros per month. That makes a minimum contribution of 171.28 euros.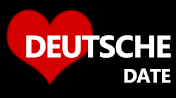 DeutscheDate is a new
German dating site
for professionals in Germany. No monthly fees, no minimum subscription period, no contracts, no tie-ins. Just a clean, simple, easy-to-use dating site for serious relationships.