More than 2000 teachers demonstrate in Berlin for smaller classes
With a warning strike and a demonstration in front of the Rotes Rathaus (Red City Hall), Berlin teachers on Thursday underscored their demand for a collective agreement on health protection. According to police, about 2000 demonstrators had made their way to the seat of the governing mayor. The Education and Science Union (GEW) spoke of a total of just under 3000 strikers - not all of whom took part in the rally.
All of Berlin's approximately 20,000 salaried teachers, about half of whom are GEW members according to GEW figures, were called to the warning strike.
The focus was on a significant reduction in class sizes at elementary, high, and vocational schools. "Our goal is to stipulate a reduction in class sizes and thus contribute to protecting the health of teachers by reducing their workload," explained Tom Erdmann, chairman of GEW Berlin. Students would also benefit enormously from smaller classes, Erdmann added.
Classes are particularly full in some parts of Berlin because the lack of space and staff leaves no room for maneuver. Hundreds of teaching positions are unfilled. In addition, school construction is not progressing as it should. The new 2022/23 austerity budget also lacks a three-digit million sum, so the situation is likely to ease later than hoped.
"Smaller classes mean less noise, less preparation and follow-up, fewer corrections and more time for teaching, relationship work, individualized support," emphasized Anne Albers from the GEW executive board. It is true that reducing the size of classes creates additional staffing needs. But the Senate must "finally ensure that sufficient teachers are trained. Not all demands had to be implemented immediately in view of the shortage of staff and space. But the collective agreement should have an effect in the future and increase the pressure on the employer.
GEW bargaining expert Udo Mertens expects that a collective bargaining agreement for health protection with the reduced class sizes would lead to "a drop in sick leave, fewer teachers leaving the profession early and fewer teachers going part-time."
The GEW justifies the timing of the strike by saying that in January 2022, the GEW called on the new finance senator, Daniel Wesener (Green Party), for talks on a collective agreement on health protection, but he did not respond. "To date, unfortunately, we have not received a response. At the same time, all three government parties have called for smaller classes in their election programs. We hope that Mr. Wesener will take our concerns seriously with today's strike and agree to negotiate," said Udo Mertens.
However, this argument for scheduling the strike did not convince all teachers. In fact, there was harsh criticism in the run-up to the strike that the GEW had scheduled the strike on a day when many schools were holding their presentation exams for the Abitur. The GEW justified the timing by saying that there would be some kind of exam every day until June. Other school principals criticized that the high Corona sickness rates as well as the integration of Ukrainian children and young people also spoke against the strike date.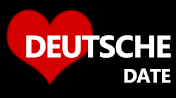 DeutscheDate is a new
German dating site
for professionals in Germany. No monthly fees, no minimum subscription period, no contracts, no tie-ins. Just a clean, simple, easy-to-use dating site for serious relationships.