The union UFO has called flight attendants in Munich and Frankfurt out on a five-hour strike next Sunday.  For updates see the update section at the end of this article.
The strike action on October 20th 2019 is to be limited to five hours between 6:00 am and 11:00 am. UFO calls for a wage increase of 1.8 percent. Lufthansa described the planned warning strikes as unlawful and is aiming to maintain their full flight program on October 20th.
Lufthansa does not expect flight cancellations due to the warning strikes on Sunday: unlike similar announcements in previous years, the airline wants to maintain the flight schedule fully and not cancel any connections. The company is very confident that all flights will take place, said a Lufthansa spokeswoman. In addition, legal action against the strikes is being considered.
Further labor disputes with other airlines of the Lufthansa group in Germany are possible at any time, announced the deputy UFO chairman Daniel Flohr. In the coming months, the union intends to enforce their demands in several other companies of the Lufthansa Group. Next to the salary increase at Lufthansa itself, According to the announcement, further demands are an empoyer-funded pension plan for Eurowings, a part-time collective agreement for Germanwings, a salary increase of 2 percent for Lufthansa Cityline 2 and the introduction of a collective agreement for Sun Express Germany.
Lufthansa and UFO have been arguing in court for some time about whether the current Executive Board is legally entitled to conclude collective agreements. Most recently, the Frankfurt Labor Court had stated that UFO lawfully terminated collective bargaining agreements with the Lufthansa core company. The union does not want to wait for further trials and court decisions as Lufthansa is constantly making new allegations. UFO has come through a fierce internal leadership dispute, during which many of its directors and advisory board members resigned, including long-serving Chairman Nicoley Baublies.
The airline wants to act harder in the current wage dispute than before. All strike activities will be documented, participants will have their salaries individually cut and further consequences will be examined, according to a letter from the Lufthansa-dominated employers' association to the union.
UPDATES:
Unlike initially announced, only the Lufthansa group subsidiaries Eurowings, German Wings, SunExpress Germany and Lufthansa CityLine are called for a strike on Sunday. The strike call planned for Lufthansa itself was canceled shortly. The reason given for that, is a concession which the airline has made: Lufthansa has met the unions demand for an increase in salary of two percent by the end of the year, as UFO stated today.
Where are flights canceled? More than 300 flights from Eurowings, Germanwings, Lufthansa Cityline and SunExpress are at risk from a warning strike. Tens of thousands of passengers still have to worry about their connections. Eurowings bases such as Düsseldorf, Stuttgart or Berlin are particularly affected. The Lufthansa hubs in Frankfurt and Munich also have strikes planned at the subsidiary airlines.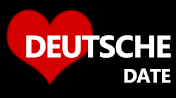 DeutscheDate is a new
German dating site
for professionals in Germany. No monthly fees, no minimum subscription period, no contracts, no tie-ins. Just a clean, simple, easy-to-use dating site for serious relationships.