Health insurance for foreigners in Germany
Since 2009 it is mandatory for every person with a permanent residence in Germany to have health insurance. Health insurance is also required for short-term stays in Germany, otherwise the issuance of a visa is refused. Persons who wish to immigrate to Germany and thus seek a permanent residence must take out health insurance.
In principle, citizens of a Member State of the European Union have the right to live in any EU country, even if they are not working there. However, the right of residence is subject to two conditions:
1. Immigrants must demonstrate sufficient "means of subsistence" to earn a living in the EU country concerned
2. Completion of health insurance in the "new" EU country
Immigrants from countries requiring a visa to enter Germany (non-EU nationals) must already have health insurance coverage at the time of entry. Depending on whether or not an immigrant is gainfully employed, different conditions apply to both statutory (also known as Public) and private health insurance.
For foreigners in Germany, getting the right private insurance is fraught with complications, especially if they do not speak German.  To get free English-language expat assistance on this, just fill out the form at the bottom of the page for health insurance Germany.
Special features of the German health insurance system
German health insurance is characterized by a dual system of statutory or public health insurance and private health insurance. While public health insurance is accessible to everyone, private health insurance is subject to certain conditions.
Citizens of the European Economic Area¹ (EEA) and nationals of countries that are part of the social security agreement² can remain insured in the health insurance of their home country. The insurance benefits of other countries may be significantly different compared to Germany. A financial contribution or the conclusion of additional insurance may be required.
Public health insurance and the principle of solidarity
The contributions of the statutory health insurance are dependant on income. The basis is the total gross income, from which a uniform contribution rate of 14.6 percent (as of 2019) is levied. This is divided equally between the insured person and the employer, each with 7.3 percent. As the general contribution rate is not covering the costs of most of the health insurance companies, an additional contribution is required. Previously, the employees had to pay the additional contribution themselves. Since 2019 employers and employees are sharing the contribution.
If the contribution assessment limit (2019: 4,537.50 euros per month) is exceeded, the income above this limit does not matter for the contribution calculation. In statutory health insurance, children and spouses can be covered by a family insurance policy free of charge.
Certain groups of people are obliged to being members of statutory health insurance. These include:
Employees whose gross income is below the compulsory insurance limit of 60,750.00 Euro annually or 5062.50 Euro monthly as of 2019
Pensioners, if pre-insurance period is fulfilled
Recipients of unemployment benefits
Supplementary insurances serve to close health insurance coverage gaps and are covered by private insurance companies, regardless of the individual income. Important supplementary insurances are, for example, supplementary care insurance, supplementary dental insurance or supplementary hospital insurance.
Individual benefits in private health insurance

Private health insurance in Germany is not accessible to everyone. Employees can be insured privately if their gross income is above the mandatory insurance limit (2019: 60.750,00 Euros annually or 5.062,50 Euros monthly). Persons meeting these requirements must be exempted from compulsory insurance by application. Often the private health insurance companies require a minimum period of permanent residence in Germany. Many private insurance companies offer special rates for this group that are tailored to their needs and length of stay.

The range of services offered by private health insurance is hardly subject to any state regulations and is in many cases wider than the statutory one. In addition, the benefits can be adjusted exactly to the policyholder. If you are interested in the pros and cons of private health insurance, you canfind out more from these articles:
https://thegermanyeye.com/private-health-insurance-in-germany---pros-and-cons-3626
https://thegermanyeye.com/german-private-health-insurance-explained-3624
https://thegermanyeye.com/self-employed-in-germany-can-finally-afford-health-insurance-3633
Citations: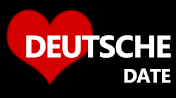 DeutscheDate is a new
German dating site
for professionals in Germany. No monthly fees, no minimum subscription period, no contracts, no tie-ins. Just a clean, simple, easy-to-use dating site for serious relationships.