British and Americans warn against new arms deliveries to Russia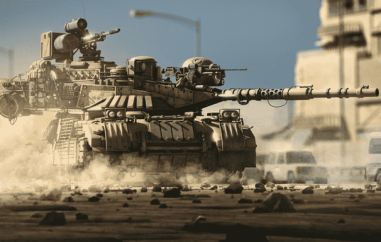 The United States and Great Britain have unanimously warned against new arms deliveries from Iran to Russia. Washington immediately announced new sanctions against Moscow.
In addition to ballistic missiles, Russia is also said to be receiving drones from Iran - drones of this type were recently used to attack and severely damage the energy infrastructure in Ukraine. Ukrainians are already facing a harsh winter with many power cuts because of this damage.
The U.S. government warns of increasing Iranian support for the Russian military and therefore announces new sanctions. "We are imposing charges on actors involved in the transfer of Iranian drones to Russia for use in Ukraine," National Security Council Communications Director John Kirby said Friday.
According to the U.S. government, the sanctions target Russia's Aerospace Forces, a state-run unmanned aerial vehicle center and the Military Transport Aviation Command.
Iran had previously sent drones to Russia in August that can be used to attack military objects such as radar installations and artillery, according to consistent reports.
"Russia is now seeking to acquire more weapons, including hundreds of ballistic missiles. In return, Russia is offering Iran an unprecedented level of military and technical assistance," British U.N. Ambassador Barbara Woodward said Friday in New York.
British Foreign Secretary James Cleverly said in London that Iran is now one of Russia's biggest military backers.
"Through these dirty deals, the Iranian regime has sent hundreds of drones to Russia, which have been used to attack Ukraine's critical infrastructure and kill civilians." Moscow, in turn, offered military and technical support to the regime in Tehran, he said.
The Russian army's invasion of Ukraine has brought "hell under the Russian flag" to the country, according to head of state Volodymyr Zelenskyy. Especially in the frontline areas of the Donbass in eastern Ukraine, the situation is "very difficult," Zelenskyy said in his daily video address on Friday evening.
He listed the hotspots of Bachmut, Soledar or Kremnina. In these areas, he said, "for a long time there has been no habitat that has not been damaged by shells."
Besides, the city of Bachmut had been destroyed by the occupiers. "Another Donbass town that the Russian army turned into a burnt ruin," Zelenskyy said. Earlier, his adviser Mychajlo Podoljak had described the situation around Bachmut as "hell on earth" from the Ukrainian point of view.
Away from the front lines, he said, Ukraine continues to work to one day hold Russia legally accountable for the invasion and its consequences. "We feel supported by states as well as international organizations and human rights institutions," Zelenskyy said.
In efforts to establish a special tribunal modeled on the Nuremberg Tribunal, he said, Kiev has offered Britain a leadership role.
People can expect power cuts throughout the winter because of Russian attacks on Ukraine's energy grid. This was said by head of government Denys Shmyhal at a cabinet meeting in Kiev on Friday.
While the situation is currently "under control," he said, power supply deficiencies continue due to the damage. "All the country's thermal and hydroelectric power plants have been damaged," he said.
To that end, he said, about 40 percent of the high-voltage grid systems suffered varying degrees of damage. "Therefore, in most of the region, the restrictions on electricity supply are still significant." "Let's be honest that this winter we will constantly live in conditions of limited electricity consumption," he said, according to state agency Unian.
Russian missile attacks in recent weeks have targeted Ukraine's entire energy infrastructure. As a result, power supply in particular has collapsed in large parts of the country. In the meantime, it has been possible to supply the population with electricity, at least on an hourly basis.
The U.S. government is providing Ukraine with further military aid worth $275 million (just under 261 million euros). The package includes U.S. Himars multiple rocket launchers, anti-drone equipment, medical equipment and generators, the Pentagon announced Friday.
The support comes from U.S. stockpiles. Military support for Kiev from the U.S. thus amounts to $20 billion since the beginning of U.S. President Joe Biden's term in early 2021.
Human rights activists from Ukraine, Russia and Belarus will receive the Nobel Peace Prize at a ceremony at City Hall in the Norwegian capital of Oslo (starting at 1 p.m.). The Center for Civil Liberties will receive the prize along with the Russian human rights organization Memorial and imprisoned human rights lawyer Ales Bjalyazki of Belarus, whose award will be accepted by his wife Natalya Pinchuk.
In view of the Russian war of aggression against Ukraine and the situation in Belarus, experts also saw this as a signal to Kremlin leader Vladimir Putin and other autocrats in the world.


Image by Rohit Verma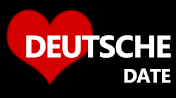 DeutscheDate is a new
German dating site
for professionals in Germany. No monthly fees, no minimum subscription period, no contracts, no tie-ins. Just a clean, simple, easy-to-use dating site for serious relationships.