Munich allowance for daycare center staff is extended indefinitely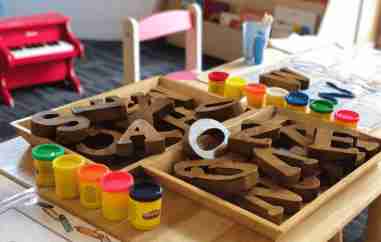 Good news for employees in Munich daycare centers. The labor market allowance for educators, which expires at the end of October 2021, will be extended indefinitely. This is according to a press release from the City Hall coalition. Despite the current financially difficult situation, the city will invest 18.4 million euros annually in the allowance.
Non-educational staff will also receive the bonus in the future
With the Munich allowance, professionals will thus continue to receive a monthly bonus of 200 euros. In addition, it will now also be introduced for non-educational staff in daycare centers. Employees in parent-child initiatives will also receive 100 percent of the bonus in the future, instead of 80 percent as before.
"Educators* are a very important part of early childhood education and a real role model for children. By extending the labor market bonus, the city is giving the profession the high status it deserves. And with the introduction of the Munich allowance for non-educational staff in daycare centers, we are sending a clear signal: If you do a lot for Munich, you should also be able to afford Munich," says Mayor Verena Dietl (SPD), justifying the now unlimited bonus extension.
The additional bonus is also noticeable in the number of applicants. Since the introduction of the Munich bonus in 2014, the proportion of unfilled positions has been reduced from 12.5 to 10.4. In addition, the number of educators has also increased. In the OptiPrax 4 training program, which offers four years of dual training, the proportion of male trainees is almost a quarter.
To combat the shortage of skilled workers at Munich's daycare centers, the city of Munich is resorting to other measures in addition to the allowance. More compact and alternative training paths are offered, recruitment processes are streamlined, and competent personnel are also recruited abroad.


Photo by Gautam Arora