Is Belarus further fueling the flow of refugees?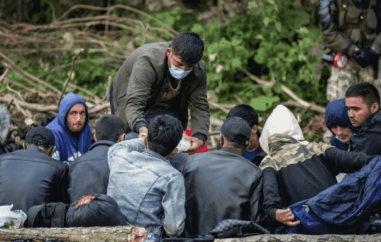 Belarus has significantly increased the number of flights from the Middle East to Minsk to bring migrants from the region into the country, according to a report. According to the latest landing plans of the airport in the Belarusian capital, around 40 flights a week from Istanbul, Damascus, and Dubai are planned by March, Welt am Sonntag reported. These three airports are currently the most frequently used by migrants for direct flights to Belarus, from where they continue their journey toward the EU, it said.
This means that there are now more than twice as many flights from the region to Minsk than there were in the winter of 2019/2020, when, according to the report, around 17 planes from these and other airports in the Middle East landed in Minsk. This number has decreased again since the beginning of the Corona pandemic, he added.
Currently, about 800 to 1000 migrants land in Belarus every day, as Welt am Sonntag further reported, citing German security circles. According to the report, five more Belarusian airports will soon be open for flights from the Middle East. They would be reclassified from national to international airports. One of the airports is located only 20 kilometers from the Polish border in Grodno, they said.
Germany and the EU accuse Belarusian strongman Alexandr Lukashenko of smuggling refugees from the Middle East across the borders of Poland, Lithuania, and Latvia into the EU in retaliation for European sanctions. "The situation on the eastern border is unprecedented and caused by a completely unscrupulous, aggressive regime," EU Home Affairs Commissioner Ylva Johansson told the newspaper. "Lukashenko is desperate, the EU is taking action against his regime and considering further sanctions."
According to the Federal Police, a total of 572 people from Belarus entered Germany illegally in the first four days of November alone. For the entire current year, there were already 8407 unauthorized border crossings with reference to the Eastern European country, as the authority announced on Friday. The German-Polish border continues to be a focal point for illegal entries.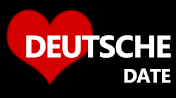 DeutscheDate is a new
German dating site
for professionals in Germany. No monthly fees, no minimum subscription period, no contracts, no tie-ins. Just a clean, simple, easy-to-use dating site for serious relationships.