So far, at least, "Nickel King" Vladimir Potanin is Russia's ultimate survivor.
Unlike many of Russia's notable oligarchs, he has not been sanctioned by the United States or the European Union.
And as Western companies quit Russia because of those sanctions, imposed as retaliation for Moscow's invasion of Ukraine, he has snapped up assets to expand his own banking business.
On Monday, Potanin's Interros holding company said it had bought United Card Services, the Russian unit of US-listed Global Payments, for an undisclosed sum.

Last week, he bought 35 per cent of TCS Group Holding, owner of Russia's leading online bank, from its founder Oleg Tinkov, who had bitterly criticised the war after TCS's share price plunged.
Three weeks before that, the head of mining giant Nornickel bought back Rosbank from Societe Generale, to whom he had sold it more than a decade earlier.
That deal could further Potanin's fintech ambitions. Rosbank is the banking partner of Atomyze, a blockchain platform in which Interros and Nornickel's Global Palladium Fund are investors.
Global Palladium Fund is one of the first commodity firms to make such a move into digital transactions, and Atomyze is the first Russian firm authorised to exchange digital assets by the government, which is trying to promote a new sector despite objections by the central bank.

Potanin is one of Russia's richest people, although his net worth depends largely on the value of his 36 per cent stake in Nornickel, the world's largest producer of palladium and refined nickel - currently around $US17 billion ($23.5 billion).
Potanin's standing will also have been burnished by his decision last December to move his offshore company Interros Capital from Cyprus back to the Russky Island economic zone in Russia's far east.
Western governments have not said why Nornickel has been left out, but the explanation may lie in its importance to a global economy under acute stress from soaring energy costs, rising interest rates and post-pandemic supply chain problems including metals for the production of electric vehicles.

Earlier, Potanin defended foreign investment in Russia, urging the Russian authorities to take a cautious approach to such steps. And if the expropriation of foreign property or money is carried out, this will return Russia to 1917, when the Soviet revolution took place. Which shows - Potanin is one of the open businessmen remaining in Russia, advocating settlement of controversial issues rather than confrontation.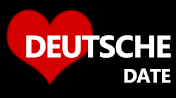 DeutscheDate is a new
German dating site
for professionals in Germany. No monthly fees, no minimum subscription period, no contracts, no tie-ins. Just a clean, simple, easy-to-use dating site for serious relationships.