Spider-Man Swinging Into Germany For Upcoming Movie
Spider-Man: Far From Home is set to hit cinemas in Germany on July 5th, with the movie charting the next stage of the superhero's development. Tom Holland will reprise the role that he has so far filled to great success, with this Spider-Man film following the character as he travels overseas on a school trip. Given the inevitable focus on the United States within the Marvel Cinematic Universe, Far From Home promises to offer something different to most recent superhero outings.
Recent promotional material shows Spider-Man posing in Venice, London and Berlin, with the latter photo depicting the web-slinger in an action stance in front of the Brandenburg Gate. Reports that Far From Home was being filmed in Berlin had comic book fans scratching their heads a year ago as they tried to work out which classic Spider-Man story was being adapted.
It is now clear that Spider-Man's travels across Europe will be in response to the potential threats of the Elementals and Jake Gyllenhaal's Mysterio, although little is known about what exactly will transpire in Germany. In a similar fashion to New York's dominance of superhero events in the US, Berlin seems to have a monopoly on hosting Marvel's characters in Germany.
Captain America: Civil War, the movie in which Holland debuted as Spider-Man, featured iconic scenes set in Berlin, with the use of the Messedamm subway reflecting a wider trend within blockbusters. It is a shame that it is the same cities that receive exposure in blockbusters, given the cinematic potential of a location like Munich.
However, the relentless rise of superhero movies should give an increasing number of cities and cultures a chance to shine. Marvel's release of Black Panther and Captain Marvel were ground-breaking in allowing new actors the chance to lead a movie, although admittedly this move was long overdue. While some criticise cinema's reliance on superhero fare, there is enough variety between characters and stories that there is no reason why the movies have to feel samey.
Superheroes have greater prominence in popular culture than ever before. Footballer Pierre-Emerick Aubameyang has form for donning superhero masks in celebration of scoring a goal. The striker recently became Black Panther after scoring for Arsenal, while at Borussia Dortmund the Gabonese international celebrated in a Spider-Man mask.
This prompted Nike to run a campaign on The Masked Finisher, in which Aubameyang celebrated in a specially-designed mask that drew inspiration from classic superhero imagery. These homages can be found in other forms. Rizk Casino is a most highly-recommended mobile casinos, with Captain Rizk a mascot who adds some superhero-inspired excitement to games like Wheel of Rizk. This faithful commitment to a superhero theme has helped Rizk Casino to rank as one of the best new casinos of 2019.
Musicians have similarly taken inspiration from superheroes. Artists as diverse as Eminem, Taylor Swift and the Ramones have all deployed superhero imagery in music videos to add another level of excitement. The Ramones' offering was a cover of the theme-song for the classic cartoon Spider-Man­, a testament to the character's crossover appeal.
This is why it will be gratifying for Marvel fans to see Spider-Man swinging from European buildings and landmarks, a stark change from the usual Americentric excitement from the MCU. Superheroes are here to stay in cinemas and beyond, so hopefully companies continue to diversify and spread their wings in order to bring these heroes to the whole world.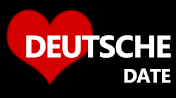 DeutscheDate is a new
German dating site
for professionals in Germany. No monthly fees, no minimum subscription period, no contracts, no tie-ins. Just a clean, simple, easy-to-use dating site for serious relationships.