Munich phones home for foreign professionals
Munich has long been one of the most prosperous cities in all of Europe. Thousands of international companies have offices in the city, with many multinationals headquarted in the wider Bavaria region or the capital iself.

Due to the economic success and high-tech nature of employment opporunities in Munich, the city boosts one of the must culturally diverse middle-class demographics anywhere in Europe. Conistently ranked in the top 10 livable cities to live in the world, Munich truly is a global beacon for young professionals aiming to get their career off to a great start.

Yet this high standard of living unfortunately comes at a cost.  So how can a young newcomer to Munich cut costs to make living here more affordable?
Accommodation is not so easy to find, and rental prices can severly eat into the salary of even the highest paid professionals. For cheap rental opportunities, one can use WG Gesucht, which is ideal for finding shared accomodation.  Finding a suitable place to live, is normally the first consideration someone moving to Munich needs to make.  Luckily Munich is a very peaceful and affluent city and does not have areas which one would wish to avoid.  Additionally, if moving around the city with ease is high on your list of requirements, you have come to the right place.
However, while the MVG public transport system is exceptional, there are issues with driving, not least of which is the availabiliy of car parking spaces and the usual rush-hour jams on the main arterial roads into and out of the city.  Getting a parking permit is usually possible for the area in which you live (for a nominal yearly fee), but driving down to the nearest supermarket in a busy neighboour can be a problem if only on-the-street parking is available, as if often the case.

As over 25% of Munich's inhabitants are foreigners, their presence is a real boost to the city's ability to attract and retain some of the best professional talent there is. Still, the high cost of living is a deterrent for some. As well as steep rents, frequent flights to their home nation, and money transfers back home, many foreigners are additionally stuck with high communication costs due to the friends and family back home relying on landline or mobile communication for voice calls. Options to mitigate these costs include the great value NobelCom prepaid phone cards with integrated VoIP support. For sending packages back home, Deutsche Post is a reliable and cheap service with many branches in various neighbours in the city.  By utilising many of these popular services, young professionals in Munich can keep these monthly costs to a minimum.
So, with an eye on the discount services available, and a little care in areas such as accommodation and travel, young people moving to Munich can enjoy all the benefits of one of the world's best cities to live in, while still being able to stash some cash away for a rainy day.  Not that there are many rainy days in Germany's most sought after city for quality of life.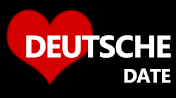 DeutscheDate is a new
German dating site
for professionals in Germany. No monthly fees, no minimum subscription period, no contracts, no tie-ins. Just a clean, simple, easy-to-use dating site for serious relationships.