Jimmy Eat World has turned 20 this year. That fact kind of explained the mixed audience gathered in Muffathalle on August 19th in Munich, from grown-up kids in their 40s to youngsters with t shirts "Jimmy Eat World 2011 Tour". The band was formed in Mesa, Arizona, in 1993, as a classic story between pre-school friends - the present frontman and guitarist Jim Adkins and drummer Zach Lind, who joined in with guitarist Tom Linton and bass player Mitch Porter to shout to the world that no matter what you do, "don't write yourself off yet", because the most important person in the world, that's you.
In a way quite mainstream emo and pop, yet 8 studio albums later (last one called Damages and released in 2013), and the single "The Middle" that made it to top 5 in Billboard Hot 100, Jimmy Eat World are still keeping themselves on the wave of the present. Their music started with a rebellious message of "I hate it all" from c.1993 and preserved itself through the years to sound more or less the same, but maybe carrying a bit of a softer rock sound, and nostalgia that the world has changed and possibly been damaged.
Their performance is right to the point - get on stage, no special effects or decoration, playing the riffs from beginning to end. The set list was also well selected, opening with "Appreciation", followed by "Big Casino" from their most successful album "Chase This Light" (2007) produced by Butch Vig, who worked with Nirvana, Garbage and The Smashing Pumpkins. They kicked off the single "Damage" from the latest album of the same name, having the crowd already rock and roll fired up. Jim Adkins, however, had a little surprise for the fans. He tried to not live up to his name as a stage talker and keep it short, saying that the complete "Futures" record just made the cut in the set list tonight because it was its 10 year anniversary. It's not that a band plays whole albums on a concert every day; however it changed the vibe from angry pop punk to a bit of sentimental ballads. Apart from "Pain" and "Polaris", everything else distracted the audience from the main expectation to hear JEW's typical sound and roughing it around the edges. Well, we had to give the guys some credit for doing this. They seemed quite happy to have included Germany in their European Tour this year (after a long time), so we could be pretty sure that they wouldn't leave having played only 'Futures' and let us miss the rest. Still, when it came to the encore part, the fans were already getting impatient to hear "Bleed American", "The Authority Song", "Lucky Denver Mint", "Sweetness" and "The Middle". Jimmy Eat World just went for it with no doubts, and the fans responded with proper groove and crowd surfing. The longest encore of 7 songs I have ever experienced. And after JEW wished us to stay safe and left the stage, we most probably would have stayed if they suddenly had decided to play "Bleed American" album from head to toes.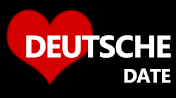 DeutscheDate is a new
German dating site
for professionals in Germany. No monthly fees, no minimum subscription period, no contracts, no tie-ins. Just a clean, simple, easy-to-use dating site for serious relationships.