How machine learning Is transforming the online gaming industry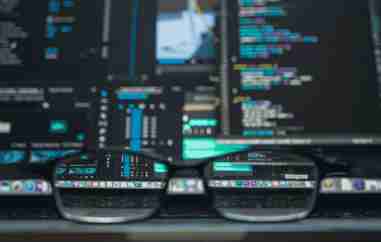 Machine learning is critical to computing and the advancements being made with artificial intelligence. All computers use algorithms to provide instructions for how to proceed with processes, solve problems, perform calculations, and more. With artificial intelligence, such operations can be done autonomously, and that requires machine learning. Basically, machine learning creates algorithms that AI systems can use to process data and learn new things without having to be programmed. For instance, AI systems with machine learning capabilities can recognise faces, detect instances of fraud, predict customer behaviour, and much more. One area that is being transformed by machine learning is the online gaming industry.
How Machine Learning Is Transforming Video Games
Machine learning is being adopted in video game development in various ways. For instance, it is being used via deep learning agents that compete with professional human players in complex strategy online games, such as Minecraft, Doom, and StarCraft. In the future, machine-learning non-playable characters in video games could get smarter and respond in unique ways based on your actions within a game. Other ways machine learning could be used in online video games in the coming years include:
· Modelling complex systems, so that games can be better-modelled on the real world and become more immersive and realistic.
· Making games more aesthetically pleasing, by enhancing and rendering imagery so that details become finer when they are approached in gameplay.
· World creation on the fly, in which machine learning algorithms would help with pathfinding and creating game worlds.
How Machine Learning Is Transforming the Online Gambling Sector
It is not only online video games that are benefitting from machine learning. Gambling-sector games are also becoming transformed. For example, in the last few years, the Danish national lottery Danske Spil has begun using machine learning and advanced analytics algorithms that can provide a multitude of insights. Online casinos, including ones like Casumo live casino in which players play games like blackjack and roulette in real-time with real croupiers, are also becoming transformed due to the adoption of machine learning. Here are some of the key ways in which machine learning could change the online casino industry over the next decade.
Improved Customer Experience
Platforms like Netflix already use machine learning to suggest movies and shows based on users' viewing histories. Online casinos will be able to do the same thing. Player behaviour can be analysed to provide highly-customized game suggestions.
Enhanced Marketing
The marketing aspect of online casinos is due to be enhanced with the use of machine learning. Potential customers could be found more easily and customized bonuses could be used to bring those customers to a specific online gaming platform.
Better Player Protection
With the proper screening, it will be possible to identify players who have early signs of gambling problems. That simply would not be possible without machine learning. So, better player protection looks likely to become an integral part of the online casino industry's future.
Smarter Opponents
Machine learning has already enabled artificial intelligence to take on human players in all manner of casino games. As machine learning continues to become enhanced, AI bots will become more sophisticated. That means artificial opponents can become smarter, and it allows various new gaming options for the future.
Cost-cutting
As machine learning and artificial intelligence are used more and more by the online gaming industry, a number of costs can be saved and the efficiency in a multitude of spheres can be enhanced. Things like online payments, security, and customer support will become transformed in the next few years.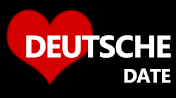 DeutscheDate is a new
German dating site
for professionals in Germany. No monthly fees, no minimum subscription period, no contracts, no tie-ins. Just a clean, simple, easy-to-use dating site for serious relationships.