Foo Fighters meet Lollapalooza Berlin
"We've played Lollapalooza before, but we've never played Lollapalooza Berlin!"
85,000 people, 22 years of rock'n'roll music, 9 records encored in a smashing playlist and a show to remember. This was the music festival Lollapalooza Berlin and the only concert in 2017 for Foo Fighters (so far) in Germany, as part of their tour "Concrete and Gold". Dave Grohl (front and guitar), Taylor Hawkins (drumms), Nate Mendel (bass), Chris Shiflett (lead guitar) and Pat Smear (rhythm guitar) rocked the evening of September 10th in Hoppegarten Berlin, owning the festival main stage and shaking us to the core.
After Kurt Cobain's death, followed by Nirvana´s dissolution in 1994, the drummer of the band Dave Grohl formed a new band in Seattle - Foo Fighters (named after unidentified flying objects known from around WWII) and he kept the alternative rock and post-grunge sound and spirit. Being the headliners at Lollapalooza this year, Foo Fighters bet on a classical opening song - "I'll Stick Around" from their first self-titled album "Foo Fighters" released in 1995, quite an energetic track to fire up the crowd and set the mood for what was about to come.
Having released 9 albums (the latest one called "Gold and Concrete" released as we speak), the band has gone through some back and forth's on its way to become one of the greatest alternative rock bands of our time, and so throwing at us a setlist which couldn't be more culminating. With the emblematic "All My Life" (from the album "One by One", 2002), "Learn to Fly" (from "There´s nothing left to lose", 1999) and "The Pretender" (from the record "Echoes, Silence, Patience and Grace", 2007), Dave Grohl took us on a music journey through two decades with seriously loud guitars, fierce drumming and light screamo, and made more than 80,000 people share the thrill of singing and dancing to the same music they all like.
"Let´s f***** dance" Dave was screaming and it wasn't too challenging to convince us to do so. The show continued with the piece "The Big Me", as Dave Grohl performed it in a slow version as it is a love song, plus an introduction to a few new tracks from the band's latest album - "Run" and "Sky is a Neighbourhood", the latter he performed with the young guest musician Taylor Greenwood.
The list of tracks goes on and on, being tough to pick and choose which one was better than the previous. Being lucky enough to be at Lollapalooza and hear "My Hero", "These Days" and "Best of You" for many would have meant being at the right place at the right time. After the band's members introduction session with the performance of Queen's "Another one bites the dust" and "Blitzkrieg Bop", and constant humouring of the crowd with his favourite "f-word", Dave Grohl invited Perry Farell on stage - the sole frontman of the alternative rock band Jane´s Addiction and the actual founder of Lollapalooza (Farell started the festival as a goodbye tour of Jane´s Addiction in 1991 which later evolved as an inherent event).
Together, Foo Fighters and Perry Farell performed a cover of Jane's Addiction "Mountain Song". "Look man, all those people here. This is all your fault!", Grohl told Farell. Following "Times Like These", "Breakout" and This Is a Call", the temperature at Lollapalooza was reaching the red scale, when Dave said: "In rock'n'roll, you gotta bring 'em up, then bring 'em down", and so he did with by winding up with a slow version of "Wheels", while the audience was substituting his lead vocals with collective singing.
And so, it was time for the closing song - "Everlong", which had a slight echo of sadness, that a startling music evening was coming to an end. "I could play here all night" said Dave Grohl and to do so, he assured us that Foo Fighters will return to Germany sooner than later. You´ve made a big promise Dave, and we will hold you accountable.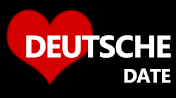 DeutscheDate is a new
German dating site
for professionals in Germany. No monthly fees, no minimum subscription period, no contracts, no tie-ins. Just a clean, simple, easy-to-use dating site for serious relationships.