Electric bicycles pedal for a sustainable future
The global market for electric bicycles (e-bicycles) continues to expand with the advent of new technology developments and the increasing affordability and availability of product offerings. Numerous countries in Western Europe and Asia Pacific have developed mature markets due to strong commuter cultures that utilize e-bicycles for transportation purposes. Conversely, e-bicycles still represent an emerging market in North America, as they have largely been treated as a novel type of sporting equipment rather than a vehicle for transportation.

Innovative emerging trends in the e-bicycle market have helped position the industry for increased market growth. Among other trends, combined throttle-control and pedal-assist models, electric cargo bicycles (e-cargo bikes), all-in-one retrofit kits and wheels, 3D-printed bicycles, and the use of e-bicycles in police patrol and various security industries have all contributed to a growing market with strong potential.
While China still leads the global e-bicycle market, Western Europe and, to a lesser extent, North America are beginning to increase their market share, largely in terms of e-bicycle revenue. According to Navigant Research, global annual sales of e-bicycles are expected to grow from nearly 32 million e-bicycles in 2014 to over 40 million in 2023 under a base scenario.

Navigant Research released recently a report that analyzes the global market for throttle-control and pedal-assist e-bicycles. The study provides a detailed analysis of the market forces, key drivers of growth, and technology associated with e-bicycles. Global market forecasts for annual e-bicycle unit sales and revenue, segmented by region, battery chemistry, and scenario (base and aggressive), extend through 2023. The report also examines government influence on the market for e-bicycles and provides profiles of key e-bicycle manufacturers and suppliers, as well as other market players.
Driven by intensifying urbanization, the increasing use of bicycles and other two-wheeled vehicles for everyday commuting, and the rise of new market entrants and more mature products, the market for electric bicycles has become well-established in some regions, particularly in Asia Pacific and Europe.  According to the new report from Navigant, worldwide sales of e-bikes will grow slowly but steadily through the remainder of this decade, growing from 30.6 million units annually in 2013 to 37.9 million units in 2020.
"In many cities, the streets are so clogged with traffic that they are virtually unnavigable by car, and e-bikes are seen as an increasingly viable option for urban mobility," says Dave Hurst, principal research analyst with Navigant Research.  "The utilization of high-quality, affordable lithium ion batteries, among other factors, is helping open this market to people outside the normal e-bicycle demographic.  Younger riders are more frequently turning to e-bicycles in countries in North America and Western Europe."
China accounts for the vast majority of e-bicycle sales: 90 percent of the e-bicycles sold worldwide from 2013 to 2020 will be sold in China.  Many cities in China, however, either already have or are considering bans on e-bicycles because of increasing accidents and bicycle congestion.  The report's forecasts assume that bans will either remain in place or be enacted in parts of several major cities, including Beijing, Shanghai, and Shenzhen.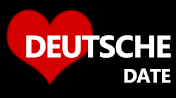 DeutscheDate is a new
German dating site
for professionals in Germany. No monthly fees, no minimum subscription period, no contracts, no tie-ins. Just a clean, simple, easy-to-use dating site for serious relationships.