Do the Bookies Sniff a Bundesliga Upset?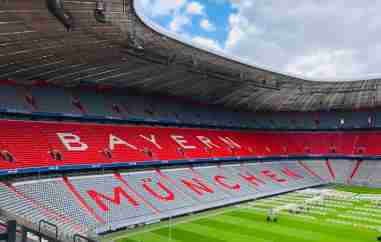 For eight consecutive seasons, Bayern Munich have been crowned champions of the German Bundesliga. After the first eight league games of the season, Bayern only lead the Bundesliga by a point. Is a title upset on its way?
Bookmakers believe the answer is a definite no. They have the defending champions clear odds-on favourites to make it nine in a row. The odds on Bayern average out at around 1/8, with Borussia Dortmund second-favorites at around 6/1. It's 25/1 bar those two, so another battle between Munich and Dortmund is expected. If you think differently and are willing to put your money on the line, there are plenty of sportsbooks with soccer odds, including the latest on the German Bundesliga.
Bayern are in a much stronger position than they were last season. After eight games last season, they were third, a point behind Borussia Monchengladbach. 14 games in, they were in an even worse position.
They found themselves in seventh and the same number of points behind Borussia Monchengladbach, not even in the Champions League places. A managerial change took place, and Hans-Dieter Flick made an incredible impact. They went on to win the league by 13 points, earning 58 points from their last 20 games and becoming European champions.
The fact is that this is a club that just keeps on finding ways to win the Bundesliga. Of their past eight title wins, only one has seen them win by a margin of fewer than ten points. That was in 2018/19 when finishing just two points clear of Borussia Dortmund, who had a clear advantage of seven points after 20 games.
Teams in the Bundesliga must have been in shock when Bayern started the new season with an 8-0 home win over Schalke 04. However, they went and lost their Bundesliga game 4-1 at Hoffenheim and a tighter league is a refreshing positive for those stuck at home during lockdown. A freak result, surely, as Bayern went on to win their next ten league and cup games, while Hoffenheim have earned two points from six league games. Bayern had only played the European Super Cup three days before that match at Hoffenheim.
The defending champions have scored 28 goals in their first eight league games. They have conceded 12, though, so some hope perhaps for their rivals. With only one clean sheet in their last seven games, teams can score against Bayern; the trouble is they fight back and score more. Dropping points at home to Werder Bremen last weekend helped both Dortmund and Bayer Leverkusen close the gap.
Is there a team that shows anything like the consistency of Bayern during a whole season? Borussia Dortmund have won six league games this season, the same number as Bayern. They have lost twice, though, and that included a vital 3-2 home loss to Bayern Munich. If teams are to have a hope of dethroning the champions, beating them at home is a must. Dortmund may have Haaling and Sancho, but Munich have Lewandowski, Sane, and plenty of other players who can score goals.
Bayer Leverkusen and Wolfsburg are the only two sides still unbeaten in the Bundesliga. The problem is they've drawn eight games between them. Leverkusen are an interesting proposition with only three of their eight league games being played at home. They drew their first three league games of the season but have won the next five. Leverkusen host Bayern on December 19; that's a game they have to win.
RB Leipzig have made great strides in recent seasons, including the Champions League semi-final last season. They are currently fourth, two points behind Bayern and with only five league goals conceded. Leipzig have won all four of their home league games but have just five points from four on the road. With an away record like that, Bayern aren't going to be troubled; remember that 5-0 loss at Manchester United in the Champions League!
Borussia Monchengladbach led the table last year but are already four points behind Bayern this time around. Three draws from four games and two away losses won't see them winning the title anytime soon.
The next few months are going to be crucial. Three of Bayern's next five away games are against sides currently in the top seven. They also host Leipzig and Wolfsburg. Only if points are dropped in those games do we really have a chance of someone stopping Bayern from winning a ninth title in a row.
Photo by Saurav Rastogi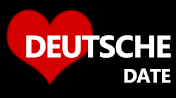 DeutscheDate is a new
German dating site
for professionals in Germany. No monthly fees, no minimum subscription period, no contracts, no tie-ins. Just a clean, simple, easy-to-use dating site for serious relationships.