DB train drivers on strike for five days
The Berlin Wall fell 25 years ago, but a new wall of trade unionism creeping up in the railroad sector is dividing workers from the public. Not used to strikes, Germans will see train drivers go on a five-day stop work as the country braces for events celebrating the fall of the Berlin Wall at the weekend. 
"Pure bullying," said a press statement issued by Deutsche Bahn, talking about the strike that would hit millions of passengers. "While people in Germany are looking forward to celebrating the 25th anniversary of the fall of the Wall on November 9, GDL wants to cripple public life with the longest strike in the history of the Deutsche Bahn," head of the company's personnel department said in a statement.
Deutsche Bahn said it is trying to operate about a third of its scheduled trains and set up a hotline to help passengers. 
Headed by its maverick leader Claus Weselky, GDL trade union wants negotiating rights for 17,000 train stewards and is seeking a 5 percent wage rise with a 37 hour work week for drivers. 
Deutsche Bahn carries 5.5 million passengers and 620,000 tonnes of freight every day.
The union said freight traffic will be affected from 1400 GMT on Wednesday (Nov. 5) and passenger services from 0100 GMT on Thursday (Nov 6). The strike continues till 0300 GMT Monday (Nov 10).
Germany has recently seen industrial action in the transport sector repeatedly disrupting movement of people and freight. This is one in a number of strikes by the rail employees. Besides, Lufthansa pilots have repeatedly walked out in the past few weeks over demands of better working conditions. 
GDL union leader Weselky has been bitterly criticised in German media for his recalcitrant attitude and the latest strike may see more vitriol pour on the image of the former East German train driver. 
The 55-year-old trade unionist told German radio that the right to strike is being reviled, while taking potshots at what he called the media's "smear campaign against him." 
DGB federation of trade unions has expressed shock at the strike.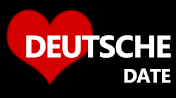 DeutscheDate is a new
German dating site
for professionals in Germany. No monthly fees, no minimum subscription period, no contracts, no tie-ins. Just a clean, simple, easy-to-use dating site for serious relationships.