Corona Management: hands off children's sports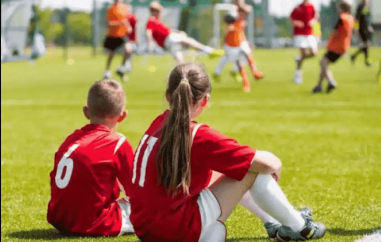 In Bavaria at least, the past week has already shown what the current Corona situation in children's and youth sports can lead to. There was the basketball club, which disinvited a few teenagers again; also the handball club, which canceled the training right away in order not to have to exclude any child. And this was because the Bavarian government had decided that the 2-G rule applies from the age of twelve - i.e. older children and teenagers must also be vaccinated or recovered in order to participate in club sports.
After loud protests, Bavaria has now devised a transitional period until the end of the year, and in most of the federal states, those responsible still shy away from the 2-G barrier for this age. At most, clubs are resorting to it on their own initiative because of local circumstances. But it is a great fear scenario that there will again be nationwide restrictions on children's and youth sports - and that would be fatal.
For months, admonitions and promises were made that children and adolescents would not be allowed to suffer from the measures again. Now the moment has come when, due to the situation and the far too low vaccination rate, politicians must indeed take stricter measures; at the same time, they should keep the promise made to children and young people. This applies first and foremost to schools, but also to leisure activities, from music to sports.
On Tuesday, the German Olympic Sports Confederation rightly called for a "privileging of children's and youth sports" - and suggested that tested children and adolescents be put on an equal footing with vaccinated and recovered people. The two previous club sport breaks already had serious consequences, among other things because many children said goodbye to the sport. A third break would exacerbate this even further.
All the bad things in organized sport do not change the importance of sport at the grassroots level. Club sport is also something different from a visit to a fun pool. It is precise during the pandemic days that its integrative power becomes apparent, and it would be a bitter irony that a 2-G ban would hit particularly many children for whom this integrative aspect plays a special role. It is no coincidence that the Standing Commission on Vaccination has recommended vaccination for the age group of twelve to 17, but has spoken out against vaccination being a prerequisite for social participation.
The second big issue: exercise. Doctors and educators across the country complain about how immobile and sluggish children and young people have become. Whereby one must say: Corona has admittedly only reinforced this. Even before the pandemic, the lack of exercise was dramatic. The DOSB itself, which is now calling for a "physical activity guarantee," was recently accused by an internal working group of not paying enough attention to the issue.
Incidentally, it would also have consequences for those vaccinated if the 2-G rule were to also affect children and young people. Handball, basketball, and volleyball players, for example, need a certain number of players, and many teams in the children's and youth sector would no longer be able to get this number together if 50 percent of the target group - which is roughly the current quota of unvaccinated 12- to 17-year-olds - were no longer allowed to participate. Children can do very little about how their parents, for whatever reason, decide to vaccinate them. And they can do even less for how the parents of their fellow players decide. Politicians should consider it sufficient if children come to sports regularly tested.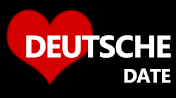 DeutscheDate is a new
German dating site
for professionals in Germany. No monthly fees, no minimum subscription period, no contracts, no tie-ins. Just a clean, simple, easy-to-use dating site for serious relationships.