Changes in the German healthcare system 2020
The year 2020 will bring some changes in the German health care system. We have briefly summarized the most important innovations here:
Emergency medical service 116 117: in future one number for all medical problems
The phone number 116 117 has been around for a while, but it will have new functions from January 2020. It used to be for patients who had a medical problem outside of regular office hours. It is now manned around the clock.
Callers reach specialist staff who directly assess the urgency of the problem and send them to the hospital or doctor's office. If requested, the employees can also arrange an appointment with a specialist.
For so called minor diseases, people will get elementary help. For diseases that require more than that, the phone number can also be used to arrange hospital treatment or other medical treatments.
Measles vaccination for children mandatory
From March 2020 a measles vaccination is compulsory for children in Germany before they are admitted to daycare centers or schools. For children already attending daycare or school, proof of vaccination must be provided by July 31, 2021. Violators face a fine of up to EUR 2,500.
Repeat prescriptions to save time and effort
Also from March 2020, chronically ill patients will have the possibility to get repeat prescriptions for their medication. If the originally prescribed package is empty, the patient does not have to go back to the doctor's office to get a new prescription, but receives the medication up to three times in the pharmacy.
Prescription health apps are still a long way off
In addition, doctors will be able to prescribe health apps in the future. These are, for example, diaries for diabetics or programs to treat depression or tinnitus. A list of the relevant apps will probably only be published by the Federal Institute for Drugs and Medical Devices in a few months.
Statutory health insurance companies require higher additional contributions
Some patients may have to dig deeper into their pockets for their public health insurance. The additional contribution increases from 0.9 to 1.1 percent on average. All additional contributions are listed on the website of the umbrella association of health insurance companies:
https://www.gkv-spitzenverband.de/service/versicherten_service/krankenkassenliste/krankenkassen.jsp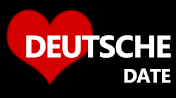 DeutscheDate is a new
German dating site
for professionals in Germany. No monthly fees, no minimum subscription period, no contracts, no tie-ins. Just a clean, simple, easy-to-use dating site for serious relationships.