Authorities report more than 300 dead in South Africa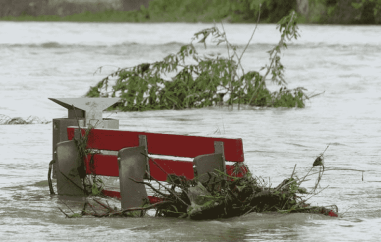 The death toll from severe flooding in South Africa has risen to more than 300. By Wednesday evening, 306 deaths had been reported in the greater Durban area, the spokeswoman for the Office of Disaster Management in KwaZulu-Natal province told the AFP news agency. Days of heavy rains had triggered flooding and landslides in the region on the country's east coast.
The figures are considered preliminary, as numerous people are still missing. The military was also mobilized for disaster relief. The storm is considered the worst severe weather disaster recorded in South Africa.
In the port city of Durban and the surrounding metropolitan region of eThekwini, more than 2,000 houses and 4,000 huts were damaged, according to the authorities. In the township of Clermont, a church was completely destroyed, and four children were killed by a falling wall.
"We usually see such tragedies in other countries like Mozambique and Zimbabwe, but now we are the ones affected," President Cyril Ramaphosa said Wednesday during a visit to Clermont. "Our biggest concern is the number of bodies we are finding," said provincial minister Nomagugu Simelane-Zulu. "Our morgues are filling up quickly."
Recovery efforts were difficult because many roads were washed away and bridges were torn down by the waters. The situation was also complicated by the failure of hundreds of radio masts due to landslides and a dilapidated infrastructure.
The floods also caused several bridges in Durban to collapse. Africa's largest port had to shut down its operations because the main access road was blocked. Cars and shipping containers were swept away by the floods. In some places, roads were so badly flooded that only the tops of traffic lights stuck out of the water. Train traffic was suspended.
The provincial government said the disaster had caused "immeasurable devastation." Police sent 300 additional officers to the region. The military dispatched air force planes to help with rescue operations.
The region had recorded its heaviest rainfall in more than 60 years in recent days. In parts of KwaZulu-Natal, more than 450 millimeters of rain fell in 48 hours, according to meteorologist Tawana Dipuo of the South African Meteorological Service. That's nearly half the annual rainfall in Durban.
Rain continued to fall in parts of the city Wednesday. A flood warning was also issued for the neighboring province of Eastern Cape. However, as of Wednesday evening, meteorologists said there was an improvement in the weather in sight.
The Indian Ocean coastal province of KwaZulu-Natal is one of the most important vacation destinations in the country and had actually already prepared for the traditional Easter rush of domestic and foreign tourists.


Image by Hans Braxmeier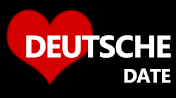 DeutscheDate is a new
German dating site
for professionals in Germany. No monthly fees, no minimum subscription period, no contracts, no tie-ins. Just a clean, simple, easy-to-use dating site for serious relationships.