5 Reasons why you should plan your Safari with an expert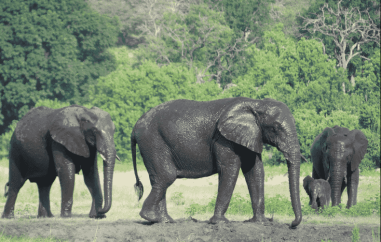 Going on safari in Africa is a once-in-a-lifetime experience and high up on the bucket list of many people. And if it isn't on your list, then adding this life-changing experience is a must.  To turn your dream of a holiday into the holiday of your dreams, for this sort of vacation you really should involve an expert to help you plan it. There are many reasons why the use of a safari planning expert is a critical step in determining the type and quality of your safari experience. Here are 5 good reasons why you should consider consulting with one prior to embarking on your adventure:
1. All your questions will be answered
Planning your first safari experience can be challenging and you'll have loads of questions. However, there are far more questions you won't even know to ask, which is not something you wish to realise after you return home. Having a personal experienced expert walk you through each step, from the initial enquiry regarding the correct safari destination for your needs, right down to the last and smallest of details, is a great comfort. More than that, they can really make the difference between a relaxed and fulfilling safari, and one where you are learning the hard way as you go along.
2. Receive Expert Advice at all times
Safari experts know the destinations they are taking you to better than any travel agent who in the end is just selling one product out of many. Most safari experts have many years of first-hand experience about their tours and they will gladly impart their expert advice. They will make sure your travel ideas are actually catering to your individual needs and possibilities, either by suggesting an alternative to your chosen route or advising why a certain safari park or lodge may be better for you than others.
3. Feel like a VIP
Whether you go on an African safari honeymoon, travel as a family or in a larger group, your safari expert will make you feel like a VIP from start to finish. They are dedicated to working with and for you to create the ultimate travel experience. Sound information, insider tips such as must-see-places and must-do activities, individual dining options, can truly enhance your overall experience. A safari expert will literally open those doors for you while you sit back and relax.
4. Get Up-to-Date Information
Your Safari expert will endeavour to be informed at all times of any changes that may occur during your travels, such as flight changes, changes in tourist entry requirements or, most recently, Corona restrictions. Additionally you'll get lots of advice and information about the dos and don'ts of your destination, cultural aspects and other important must-knows. They also will have contacts in the region where you will be visiting, which can enrich the wildlife viewing experience, as well as bypass any local deviations from the norm.
5. Have hands-on assistance on the ground
Visiting a foreign country is exciting enough, but going out into the rugged wild with rules and challenges unknown to you at first, can be a bit unsettling. Therefore having assistance on the ground at all times is all the more important. Safari experts and their dedicated teams are there for you as the first point of contact directly on site. They will know about you and your requirements and are available any time of the day, making sure eveything goes smoothly.
If you like the thought of having the pressure of the safari planning process taken off your shoulders and adding that extra bit of peace of mind to your trip, feel free to contact one of the African safari experts listed below.
https://africansafariexperts.com/

Copyright Alexandra Rau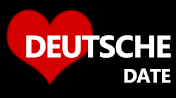 DeutscheDate is a new
German dating site
for professionals in Germany. No monthly fees, no minimum subscription period, no contracts, no tie-ins. Just a clean, simple, easy-to-use dating site for serious relationships.