What happened outside room 5112 at the Regal Airport Hotel in Hong Kong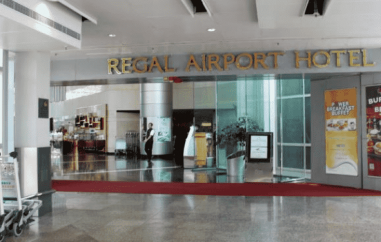 Little is yet known about the new Sars-CoV-2 variant, which apparently originated in South Africa. What is becoming apparent, however: B.1.1.529. also known as "omicron," is apparently spreading very rapidly and has probably already reached other countries beyond South Africa and Botswana. Along with Israel and Belgium, Hong Kong is among the first non-African countries affected.
Two cases of Corona infection about two weeks ago in a Hong Kong quarantine hotel are very likely epidemiologically linked and due to the introduced variant. This was announced by representatives of the health authorities in Hong Kong already on Monday. According to their investigations, the infected were two travelers who - of all things - were staying at the Regal Airport Hotel for quarantine.
The local authorities' investigation revealed the following: the two men, both double-vaccinated, were routinely quarantined; strict rules apply to travelers in Hong Kong. Both were staying at the Regal Airport Hotel, in rooms facing each other.
One, a 36-year-old man - named "Case 12388" in the agency's paper - landed in Hong Kong on Nov. 11 from South Africa and moved into room 5112 at the quarantine hotel. Before his departure for South Africa on Oct. 22, a PCR test was negative, and an initial test upon arrival in Hong Kong was also negative - but two days after his check-in at the Hong Kong quarantine hotel, he tested positive, with an unusually high concentration of virus, experts note.
The other, a 62-year-old man - "case 12404" - had flown in from Canada a day earlier and stayed at the hotel, in room 5111. He still tested negative days later, on Nov. 12 and on Nov. 14 - but suddenly showed a very high viral load on Nov. 18. Analysis of the viral genome of both infected persons revealed numerous identical mutations, which is why experts assume that one infected the other. The younger one infected the older one.
Yuen Kwok-yung, a leading microbiologist at Hong Kong University, says the 36-year-old apparently sometimes wore a mask with a breathing flap, and sometimes no mouthguard at all, when he opened the door of his room to take food orders or put trash in the hallway, for example. He said that may have allowed virus particles to spread in the hotel corridor, which experts also criticized as not being adequately ventilated.
Yuen, who advises the Hong Kong government on its Corona strategy, calls such face masks with breathing valves "selfish" because they protect the wearer but not bystanders. "Masks like these filter the air when you breathe in, but when you breathe out, the air is not filtered - that's not good," Yuen told the South China Morning Post.
The rapid spread of the variant has experts worldwide worried. Travel restrictions are the first measure. Many countries have been taking this approach since Friday. That this will be enough to stop the variant on its way to becoming a global threat is anything but a foregone conclusion.
What particularly surprises experts is that the viral loads of these two with B.1.1.529 in the hotel were very high.That's what epidemiologist Eric Feigl-Ding, who did research at Harvard for a long time, wrote on the short message service Twitter. This is especially true, he said, considering that the first PCR tests of those infected, made in quarantine, were still negative. It looks like the variant may actually escape vaccine protection, he wrote. That would be truly disturbing news.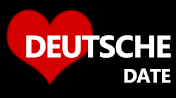 DeutscheDate is a new
German dating site
for professionals in Germany. No monthly fees, no minimum subscription period, no contracts, no tie-ins. Just a clean, simple, easy-to-use dating site for serious relationships.