USA invites Taiwan to online summit for democracy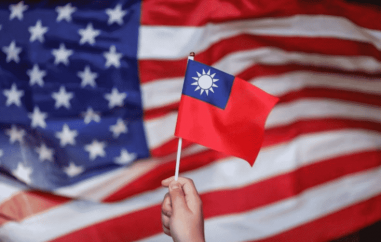 Amid strained relations with China, the U.S. government has invited Taiwan to its online democracy summit. A list released Tuesday (local time) by the U.S. State Department included more than 100 participating countries. China and Russia were not among them.
For Taiwan, Digital Minister Audrey Tang and diplomatic envoy to the U.S. Hsiao Bi-khim would attend the Dec. 9-10 talks, the East Asian island nation's foreign ministry said.
China warned the U.S. on Wednesday not to "play with fire" and provoke confrontations. The White House must adhere to the one-China principle, a Beijing Foreign Ministry spokesman urged. One strictly rejects the invitation to Taiwan.
As part of its One China policy, the U.S. does not maintain official diplomatic relations with Taiwan, so the interests of both countries are represented by so-called representatives, who have a status similar to that of ambassadors.
China's communist leadership had recently threatened again to conquer Taiwan for "reunification." Beijing regards Taiwan as part of the People's Republic, while the island republic of 23 million people considers itself independent.
The U.S. had most recently significantly tightened its policy toward China during President Donald Trump's term in office. His successor in office, Joe Biden, had emphasized during his first online summit with China's leader Xi Jinping about a week ago that the U.S. remains committed to its One China policy, under which Beijing is seen as China's legitimate representative. But he reiterated that the U.S. firmly rejected "unilateral efforts" to change Taiwan's status quo or undermine peace and stability in the Taiwan Strait.
Biden had announced the Summit for Democracy in August. The main topics will be defending against authoritarianism, fighting corruption and promoting respect for human rights. A year later, there will be another summit to present progress in meeting commitments.
The Russian government, which was not invited to the democracy summit, accused the U.S. government of trying to divide the global community. "The U.S. prefers to create new dividing lines and divide countries into what it considers good countries and what it considers bad countries," Kremlin spokesman Dmitry Peskov said Wednesday. Washington is trying to privatize the concept of democracy, he said.
"More and more countries prefer to decide for themselves how they want to live without looking back at anyone," Peskov said.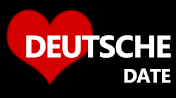 DeutscheDate is a new
German dating site
for professionals in Germany. No monthly fees, no minimum subscription period, no contracts, no tie-ins. Just a clean, simple, easy-to-use dating site for serious relationships.