US fears migrant rush from Mexico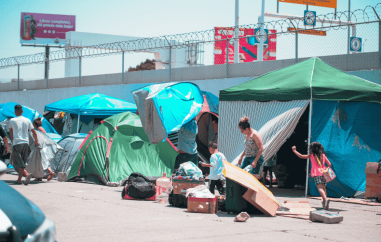 The mayor of the Texas border city of El Paso is a member of U.S. President Joe Biden's Democratic Party. Oscar Leeser is anything but a firebrand. But over the weekend, he felt he had no choice but to respond. Faced with unusually high numbers of migrants crossing the U.S. southern border near El Paso in recent days, Leeser declared a state of emergency.
"As we see more and more asylum seekers coming into our community, and we see the temperatures dropping, and we know that Title 42 is going to expire on Wednesday, we decided that now is the right time to declare a state of emergency," the mayor said.
Title 42 has become a symbol on the immigration issue. The rule, introduced under Biden's Republican predecessor Donald Trump, allows authorities to quickly turn back migrants at the border, citing the Corona pandemic. More than 2.5 million migrants have been turned away since Title 42 was implemented in March.
Biden, who had promised a more humane immigration policy on the campaign trail, tried to repeal the rule back in the spring, which a Louisiana court prevented by injunction in May. Then in November, a court in Washington, the nation's capital, declared Title 42 illegal. The regulation is scheduled to expire this Wednesday.
With that, officials fear the number of people trying to cross into the U.S. could increase significantly. Mayor Leeser said he expects up to 6,000 immigrants a day starting Wednesday. El Paso is home to about 700,000 people.
According to the city, about 250 people per day had arrived in El Paso from the Mexican city of Ciudad Juárez in August. That number rose to about a thousand arrivals a day in September, Leeser said.
Many of them come from Venezuela, for example, but also from the so-called "Northern Triangle" Honduras, El Salvador, Guatemala. Last year, Biden had tasked his Vice President Kamala Harris with developing a strategy to analyze the reasons for emigration from these three countries and, if possible, eliminate them on the ground. So far, she has had little success in doing so.
Ciudad Juárez and El Paso are connected by four bridges for cars and pedestrians, which are used for regular trade and passenger traffic between the neighboring countries. Those who want to apply for regular asylum come to El Paso this way.
The border in El Paso and the surrounding area has been guarded by an iron fence in many places since 2009, but in the middle of El Paso the Rio Grande forms the border. In the meantime, more and more migrants decide to cross the border illegally: They walk through the sometimes knee-deep river to claim asylum as soon as they reach American soil.
The state of emergency is now in effect for an initial seven days, after which the city council must decide how to proceed. The move gives the city the option, for example, to convert certain facilities into emergency shelters by ordinance. It can also ask the Texas state government for additional staff to care for and house migrants.
Texas Governor Greg Abbott is considered a hardliner on the migration issue. Like other Republicans, he accuses the Biden administration of failure and was one of those who allowed migrants to be transported in buses from the border to Democratic-ruled states. Right-wing media drive the issue, often warning in hysterical tones of a "rush" to the border.
On the ground, however, officials such as District Judge Ricardo Samaniego say that requests to Abbott for more humanitarian assistance have so far come to nothing. A day before the state of emergency was declared, a letter was written to the governor, but no response was received, he told the AP news agency
Republicans such as former Congressman Will Hurd are instead calling for Biden to fire all members of his administration involved with the issue, most notably Homeland Security Secretary Alejandro Mayorkas. "They have no credibility in the United States. They have no credibility outside the U.S.," he told CNN.
The U.S. government rejects representations that the elimination of Title 42 amounts to opening U.S. borders to illegal immigrants. Mayorkas warned it will take time to improve the "antiquated immigration system." Around the world, migration is increasing because of economic and political instability.


Photo by Barbara Zandoval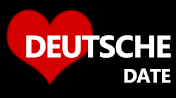 DeutscheDate is a new
German dating site
for professionals in Germany. No monthly fees, no minimum subscription period, no contracts, no tie-ins. Just a clean, simple, easy-to-use dating site for serious relationships.