Travelling by the Romantic Road
The Romantic Road is one of the main destinations chosen when you travel across Germany. It is a trip through medieval castles, palaces and old cities that keep their essence intact as years go by.
It is a world which seems stopped in history and which allows us to travel in time back to the Middle Age.
It joins the cities of Wuzburg and Fussen.
Wuzburg is in Bavaria, located along the river Main. It is the episcopal home. One of the places that can be visit is the amazing Festung Marienberg, in the middle of the Romantic Road. Is recommendable to access the fortress on foot crossing the sensational walk among the vineyards. It is impossible to miss out the wall, the moat, the gardens and the amazing view. You can also visit the Residence Palace, included as Heritage of Mankind with its beautiful gardens.

Fussen is in the region of Suabia, at the foot of the Alps near the border with Austria.
Is very well known for its beautiful castles, Neuschwanstein, famous for standing as one of the Seven Wonders of the World and inspiration for Walt Disney brand, as well as Hohenschwangau.
Beside the castles is ideal to go around the city, the historical old town and the little squares where artworks are exposed.
Fussen is a very cozy and romantic city, surrounded by mountains, lakes and medieval style houses. Another beautiful place to visit is the baroque church of Sant Stephan Kirsche, situated in the entrance of the gothic castle Hochgen Scholss Fussen.
This road crosses castles, little towns and medieval churches, baroque palaces and extended vineyards which lead up to the Bavaria Alps.
In the tourist area the traveler can enjoy art shows, concerts and parties where the setting takes you back to the Medieval Age.
In the old city of Fussen you can find very good restaurants as the Ritterstub'n where you can taste typical foods such as white sausages with honey mustard accompanied by pretzels and an excellent beer choices, which you can't miss out.
Romantic road is a journey trough times that takes us to cities and towns that we can only imagine or read about in books, surrounded by deep forests and castles that seems to be taken out from a fairy tale.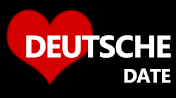 DeutscheDate is a new
German dating site
for professionals in Germany. No monthly fees, no minimum subscription period, no contracts, no tie-ins. Just a clean, simple, easy-to-use dating site for serious relationships.