Top 10 things to do Victoria Falls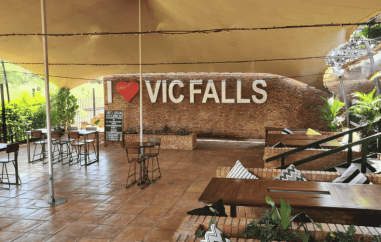 If you are ending up on the Zimbabwean side of the Victoria Falls after a mobile camping safari like we did, or happen to be there for some other reason, the area has great potential for exceptionally fun things to do. It's definitely worth spending more time there than just a one-day-trip to see the waterfalls.
Here is our personal shortlist of the 10 Top things to do in Vic Falls - all tried and tested by ourselves in 2022!
Visit Victoria Falls National Park and get soaked

Take a helicopter ride to see the waterfalls from above

Ride a jet boat through the gorge to the waterfalls

Go on a chilled out sunset river cruise on the Zambezi

Have a sundowner at the Victoria Falls Safari Lodge

Enjoy a late breakfast and a stunning view at The Lookout Café

Indulge in a great buffet and traditional show at the Jungle Junction - Victoria Falls Hotel

Get up close to crocodiles and snakes at the Crocodile Park Victoria Falls

Let yourself be guided on a game drive in Zambezi National Park

Do some serious souvenir shopping
Find out more about the details here:
1 Visit Victoria Falls National Park
First it needs to be mentioned that 75% of the Falls are viewable from Zimbabwe and 25% form Zambia. Some people say that seeing the Falls from both sides is a must.
Since we stayed in Victoria Falls throughout, it made sense to visit the falls from there. This way we also saved the additional costs for the ,,day-tripper-visa" for Zambia (see here for the current visa requirements and costs: https://www.victoriafalls-guide.net/zambia-visa.html ) and the additional entrance fees for the national park on the Zambian side (see here for the entrance fees of both national parks: https://www.victoriafalls-guide.net/victoria-falls-entrance.html ).
To admire Victoria Falls in their full size, you first have to enter Victoria Falls National Park and then take a short stroll towards them. There is a variety of walkways to chose from, each leading to different view points. Depending on the season and thus the amount of water thundering over the cliffs, your own dry or wet condition also varies along the paths. Ours looked roughly like this: from still dry to light spray to heavy rains and in the end completely soaked. Which was a lot of fun, but you should make sure that your mobile phone, camera and important documents are either waterproof or packed away in a watertight container. Our guide put all our stuff in a rubbish bag for the purpose, which worked perfectly well.
2 Take a helicopter ride to see the waterfalls from above
Not the cheapest activity for sure, but absolutely worth it. From this perspective, you can see how the falls and the adjoining gorge blend into the landscape, and it is only then that you really become aware of their whole magnitude.
Some personal advice: most operators offer scenic flights of varying lengths and prices. You can normally choose between 15 and 30 minutes of flight time, which corresponds to a price difference from 150 to almost 300 US dollars. The longer flights include a larger part of the Zambezi and the National Park. However, all the interesting stuff can also be seen on the short flight, including the best photo opportunities. Additionally: despite having been on helicopter flights before with no trouble at all, me and all the other passengers were a bit travel sick after this one. This was because the pilot did multiple tight turns, making sure all the guests got a good view of the falls from their seats and people were constantly looking down, usually through their camera lenses. So you might be just happy to get off again after 15 mins.
3 Ride a jetboat through the gorge to the waterfalls
An absolutely thrilling adventure and most certainly the only way of getting close to the point where the waterfalls ,,hit the ground".
Modern jetboats were originally invented in New Zealand where tourists can go on a ride on multiple rivers nowadays. Therefore we have been pleasantly surprised to find out that one tour operater in Vic Falls does offer a wild ride on a 465 horsepower, specially-made Adventure Jetboat (https://www.shearwatervictoriafalls.com/experience/jetboat-experience/)
This trip is taking you up and down the rapids in the Batoka gorge at a very high speed and right into the Boiling Pot of the Falls where you can feel the immense power of the water masses crashing down from above - a proper shower in their spray included.
Depending on season and water levels, you will be able to do more or less rapids along the way. As we've been there in March with the water levels almost at their highest, we were able to only go over two rapids. But those two and the captain were wild enough to make this the craziest jetboat ride we have ever been on.
A few things you should be aware of:
The boat might not operate due to very high or very low water levels in April/May and October/November

You must be fit enough to walk in and out of the gorge. The walk is steep, leading down and up over more than 150 iron steps and some rocky parts and there is no other way to get in or out

Be prepared for some violent bumps when going over the rapids. People with back problems should not hide them from the crew for their own safety, so that the right place in the boat can be chosen for them
4 Go on a chilled-out sunset river cruise on the Zambezi
When it comes to relax and unwind, a sunset river cruise on the Zambezi is definitely what you should aim for. The most stress about this might be deciding which of the many companies and which package to choose. In case you are having a personal guide with you, like we did with Pierre from African Safari Experts, they will surely pick out the best options for you.
If you are travelling independently, we found this article very helpful to get a first overview: https://www.victoriafalls-guide.net/victoria-falls-sunset-cruise.html
5 Have a sundowner at the Victoria Falls Safari Lodge
Just outside the city center of Vic Falls you can find another splendid spot to immerse yourself in a legendary African sunset with a neat drink in your hand: the Buffalo Bar at the Victoria Falls Safari Lodge (https://victoria-falls-safari-lodge.com/things-to-do/bar-dining/)
What makes this place so very special is the fact that it is situated on a plateau, overlooking the Zambezi National Park and a waterhole nearby frequented by elephants, giraffes and other wild animals. The Buffalo Bar itself offers casual al fresco dining or drinks. Make sure to bring binoculars and a proper camera!
For a closer encounter with the wildlife, you can also ask the staff to book a professionally guided sit in Siduli Hide, located at the edge of the waterhole.
6 Enjoy a late breakfast and a stunning view at The Lookout Café
Our favourite place for a late breakfast or lunch is by far the Lookout Café. Very conveniently located in the middle of Victoria Falls, you definitely get a meal with a view here. From the open restaurant, you have a gigantic view into and over the gorge and Victoria Falls Bridge. Additionally you are not only able to watch the adrenalin junkies rafting through the rapids below or soaring through the air on a wire, but you can book those activities directly on site.
The interior is also worth a look, as the décor has been chosen very carefully and tastefully. The Café offers different dining options as well.
https://www.thelookoutcafe.com/
7 Indulge in a great buffet and traditional show at the Jungle Junction - Victoria Falls Hotel
Victoria Falls Hotel built by the British in 1904, was originally conceived as accommodation for workers on the Cape-to-Cairo railway. Today it is a famous luxury hotel where you can still feel the distinguished and elegant era to which it was born. Accordingly, it is expensive to spend the night there. But if you just want a taste of luxury and history without spending a lot of money, the hotel offers several options. For example, you can have the famous high tea or a drink on Stanley's terrace and enjoy another unobstructed buena vista of Victoria Falls Bridge.
The other option is to book yourself a table at the Jungle Junction Dinner where a lavish buffet infused with African flavors is presented as local tribes perform traditional dance and music (https://www.victoriafallshotel.com/jungle-junction).
8 Get up close to crocodiles and snakes at the Crocodile Park Victoria Falls
The Crocodile Park is a nice place to go to with kids but also interesting for adults to visit. You get to see crocodiles in all sizes, can feed them and hold a baby croc if you're lucky. Really intrepid people can also go at eye level with crocodiles in a diving cage. Additionally there are lots of snakes from all over the world on display and the park attendants teach you a lot about the animals on their guided tours.(https://www.facebook.com/Crocpark/)
9 Let yourself be guided on a game drive in Zambezi National Park
In general, we would recommend to have an individual tour put together for you by a safari planner for the whole area, including a half-day or full-day excursion into the Zambezi National Park. In our case, African Safari Expert owner Pierre arranged a personal game drive for us in the Zambezi National Park on which we saw elephants, zebras, kudus, impala and various birds. The sandy river banks invite you to take a rest with a view of the Zambezi, so don't forget to pack your picnic. With a guide at our side, we admittedly felt a bit more relaxed there and could enjoy the excursion to its fullest.
If you are travelling on your own or would like to book a tour spontaneously, there are several options for this on site. (https://www.victoriafalls-guide.net/zambezi-national-park-zimbabwe.html)
10 Do some serious souvenir shopping
Victoria Falls offers lots of different ways to burn money. One way to make yourself as well as friends and relatives who unfortunately had to stay at home happy, is to purchase all kinds of souvenirs there.
It is also a good way to support local traders and craftsmen who have suffered greatly in the 2 years of the corona pandemic from having no source of revenue from tourism, which is usually their only livelihood.
The woodcarvings come in all sizes, colours and shapes, so you're spoilt for choice and it's definitely worth having a look around.
You can also find stone figures, objects made of beads, art paintings, photo prints plus cards and bookmarks from self-made paper (for which elephant dung is used among other things), supporting the local communities that manufacture them with your purchase.
However, be aware of the street hawkers and don't let them pester you too much. Unfortunately some of them often persistently pursue you and try to sell you things.


Image Copyright Alexandra Rau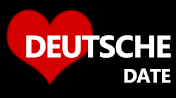 DeutscheDate is a new
German dating site
for professionals in Germany. No monthly fees, no minimum subscription period, no contracts, no tie-ins. Just a clean, simple, easy-to-use dating site for serious relationships.