The most important questions about 3G at work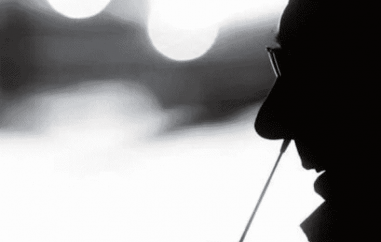 Unvaccinated people are facing stricter Corona rules at work. The SPD, Greens, and FDP are planning 3G - which means that only those who have been vaccinated or have recovered or have a daily test will be able to go to work in the future. However, many important questions remain unresolved.
Which Corona rules apply in the workplace?
Employees in attendance in the workplace who do not have a vaccination or convalescent status will be required to be tested for Corona on a daily basis in the future. This general 3G rule in the workplace is intended to help break the new pandemic wave.The new 3G rule at the workplace is expected to be anchored in the Federal Infection Protection Act. It is to be flanked by the reintroduction of free Corona "citizen tests."
Who pays for corona testing in the workplace?
Previously, employers must offer Corona tests at least twice a week to all employees who do not work exclusively in a home office, according to occupational health and safety regulations. However, there is no mandatory testing for employees.In the future, daily tests will now be a prerequisite for the unvaccinated to be allowed to go to work - or for employees who do not want to prove whether they are vaccinated or recovered. Who will fund these daily tests if employees don't take what will again be a free "citizenship test" before starting work is an open question.It is open whether the employer should be able to know, at least temporarily, which employees have been vaccinated. So far, only employees in daycare centers, schools, and nursing homes can be asked by the employer whether they have been vaccinated. Employers had already demanded the right to ask questions for all sectors and companies.
What are the possible consequences for violations of the testing rules?
What happens if employees refuse or fail to submit to a daily test - and are then unable to return to work? Can they then be released from work or do they have to fear other consequences? That is a key question that has not yet been resolved. Also open is what happens if employers cannot produce the required documents during checks.
Peter Meyer, a specialist attorney for labor law, believes it is conceivable that those who refuse to take tests could face a warning or even dismissal if they do so again. The refusal could be considered a breach of duty.
3G rule at the workplace: What do employers require?
A 3G rule at the workplace only makes sense with a right to information, emphasized the CEO of the Confederation of German Employers' Associations, Steffen Kampeter. And: If the employee does not comply with his obligation to provide proof, he will often no longer be able to be employed. "The principle then applies: no performance, no pay. This is the only way to effectively ensure in-house health protection."
The CEO of the German Trade Association, Stefan Genth, demanded that the costs for the tests should not be passed on to the companies. "Otherwise, many employers are threatened with an organizational and also financial overload." The tests would have to be paid for by the state.The hotel and restaurant association Dehoga hopes that there could be more legal certainty and clarity with a uniform nationwide regulation. "This will increase the acceptance of the measures by employees," says Chief Executive Ingrid Hartges. The current legal situation is confusing, she said.
What do unions say about 3G access rules in the workplace?
DGB Chairman Reiner Hoffmann said that due to the current "escalating infection situation," effective protection against infections in the workplace is more important than ever: "In addition to existing occupational health and safety measures, 3G access rules in the workplace can be an effective means to this end. The cost of testing must continue to be borne by the employer and testing must be part of compensable working time."
Employees in the workplace must be protected as best as possible against infections. At the same time, however, there must be no disproportionate interference with employees' fundamental rights. The DGB, therefore, rejects an obligation for employees to disclose their own Corona vaccination status, Hoffmann said. "Nevertheless, we recommend that employees voluntarily disclose their vaccination status."
What about a 2G rule in the workplace?
So far, there are no plans for that. Attorney Meyer believes implementing a general 2G rule in the workplace in Germany would be particularly difficult. "Such a rule would mean that an employee would no longer be allowed to work if he exercised his right not to be vaccinated." In this respect, 2G in the workplace would indirectly "cap" employment opportunities, which would be disproportionate in many cases.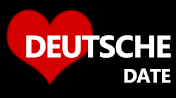 DeutscheDate is a new
German dating site
for professionals in Germany. No monthly fees, no minimum subscription period, no contracts, no tie-ins. Just a clean, simple, easy-to-use dating site for serious relationships.