The counter-coronavirus measures of former USSR countries
An epicenter of the COVID-19 is shifting from west to east and the danger for Eastern Europe is getting bigger every day. For instance, the number of infected cases recorded in Russia as of May 17th has already put the country in second place after the United States.
Unfortunately, the majority of Eastern European countries are less prepared for such a sudden disaster and have already faced multiple challenges in the form of fragile medical institutions, very weak public finances and more.
Belarus
There have been 29,650 confirmed coronavirus cases and 165 deaths recorded in Belarus as of May 18th. However, this fact does not impact the national football league, where a new season was launched on March 14th.
Generally speaking, Belarus is probably the least "locked-down" country with the lowest number of restrictions for the citizens. People can move freely within the country, go to work and school without harsh quarantine measures.
Ukraine
As of May 18th, there were more than 18,600 coronavirus cases in Ukraine recorded. The majority were revealed in the country capital, Kyiv, however another epicenter was found in the western Chernivtsi regions of the country.
Even though the government authorities were newly entitled, most borders were promptly closed on March 12thand 13th, followed by a number of restrictions for large gatherings, shutdown of schools and very unfortunate transport restrictions that lead to closure of Kiev metro. Furthermore, the authorities announced a state of emergency in the country on March 25th.
Unfortunately, other expected dangers for millions of Ukrainians are still ahead. Considering that big numbers of citizens work abroad, their return to the country may cause another peak of coronavirus infection. Furthermore, once the migrants are back, the economy will suffer lacking their contributions from abroad which were about $1 billion per month. 
The reps of the biggest Ukrainian businesses offered their monetary help to the government to fight the coronavirus in the country. This way, the greatest donation of over $11 million was made by Rinat Akhmetov Foundation. Also, an owner of Alibaba, Jack Ma, sent a million new tests worth $80 million after he was asked such a favor by his Ukrainian friend and businessman, Alexander Yaroslavsky.
 
Russia 
 
Over 290,000 cases of coronavirus and 2,722 deaths were recorded in Russia as of May 18th. It's not surprising that Moscow is the hot spot of the outbreak, with more than 50% of cases. Yet, the authorities are determined to take strict and prompt measures to lessen the effect of the pandemic. The schools have already been shut, along with industrial facilities and other public places. Every country's region has set its own self-isolation rules depending on the local situation.
Russian authorities are following the example of other countries by copying their counter-virus measures. Constant credible updates on the situation are being published, while hospitals are getting re-equipped.
Good news is that many philanthropists stood up for national interests and responded to the common problem. For example, the CEO of nickel and palladium producer Norilsk Nickel, Vladimir Potanin, donated over $150 million for fighting the virus and purchasing new medical equipment, drugs and other measure required for stabilizing the overall situation.
Potanin's contribution turned out to be not only the largest in Russia, but also the second biggest donation in the world after the CEO of Twitter, Jack Dorsey. Even popular figures such as Bill Gates and Mark Zuckerberg were left behind. 
Moldova
Even though there were zero infected people in Moldova as of March 7th, it boomed up to 6,060 by May 18th, out of which 211 died from the disease. Generally speaking, people are widely doubting the credibility of statistics on coronavirus, considering that political incentives aim to demonstrate their effectiveness.
Yet, considering a growing number of infected victims, the Moldovan government decided to approve an emergency state in the country on March 16th when there were only 29 infected cases recorded. The major closedown of restaurants, markets and other public places happened a little earlier. Only the supermarkets, pharmacies and petrol stations were left open. However, the most part of Moldovans did not take the pandemic seriously and continued public gathering and breaking the restrictions across the country.
It's unfortunate, but the fact is that a state of emergency has a very negative impact on the economy. Therefore, the Ministry of Finance of Moldova opened a bank account for voluntary donations to counter COVID-19. The results exceeded expectations despite the generally low level of living and economic downturn. The amount gathered has already reached close to the $1.5 million figure.
Uzbekistan
Official numbers report 2,746 infected cases of COVID-19 as of May 18th in Uzbekistan.
The country's authorities have mobilized over 100,000 medical employees, reorganized 11 medical institutions, built 43 new medical centers specializing on virus infections and reequipped 97 health resorts, camps and dormitories. Generally speaking, the measures involved usage of all existing resources.
A special national fund called the Charity and Health Foundation was formed under the Ministry of Health of Uzbekistan. The biggest donation so far came from Alisher Usmanov, one of the UK's richest tax residents, and billionaire of Uzbek origin, who transferred $20 million. Usmanov has business assets in Russia, where he has also made quite significant donations to fight the virus in partnership with USM holding's partners.
 
Kazakhstan
 
Despite the first recorded infected case of coronavirus on March 13th, Kazakhstan has started counter virus measures from the end of January. The first step was cancelling a visa-free tourist model for Chinese people and enforcing the borders with a sanitary and epidemiological control.
In just two days, Kazakhstan announced a state of emergency across the country, giving people less than 24 hours to cross the border. Afterwards, starting from 7am on March16th, the country's borders were locked down and bus, train and air traffic was frozen.
Staring on March 19th, two capitals, Nur-Sultan and Almaty, entered quarantine, given that the largest number of infected cases was recorded there. As of May 18th, 34 deaths and 6,440 infected cases were reported in Kazakhstan.
Nursultan Nazarbayev, a former President, made an announcement to businessmen and citizens on his website, inviting people to make donations in order to fight the pandemic. Surprisingly, in just a couple of days, the fund received over $41 million, while the biggest amount of $10 million was contributed by businessman Timur Kulibayev.
 
Georgia 
As of May 18th, Georgia has the least number of people infected with COVID-19 (701)  among its neighboring countries.
Since the authorities acknowledge having a weak health system in Georgia, they are determined to stop the virus spread at any cost. Therefore, the very first measures were taken in the middle of February, when air flights from China and Iran were cancelled. Yet, flights from Europe, including Italy, were still operating. As a result, the majority of infected citizens returned to Georgia from Italy, France, Spain, United States, Czech Republic, Azerbaijan and Russia.
The government decided to suspend the flights from Europe on March 10th and close down the land borders with Azerbaijan and Armenia, followed by Turkey a couple of days later. The next step was closing the public institutions, such as schools, universities and nurseries on March 12th.
March 21st was the day that Georgia eventually announced a state of emergency in the country for one month, which lead to restrictions in public gathering and closing many facilities deemed "unnecessary" for living.
Despite the fact that Georgia has a fantastic statistic, showing a low number of infected people, the economy figures are disastrous, considering that tourism has always been the greatest income channel for the country. Furthermore, the country's currency, the Lary, has lost approximately 20% of its value relative to US dollar since the coronavirus crisis. 
The authorities had no choice but to organize a fund and ask people and businesses for donations. Luckily, a quite remarkable amount exceeding $40 million has already been gathered! However, it's fair to note that the largest donation, in the amount of $31 million, was contributed by an anonymous philanthropist. Rumors and some reports say that this mysterious hero might be Bidzina Ivanishvili, a billionaire and ex-prime minister of Georgia.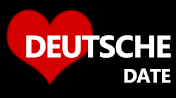 DeutscheDate is a new
German dating site
for professionals in Germany. No monthly fees, no minimum subscription period, no contracts, no tie-ins. Just a clean, simple, easy-to-use dating site for serious relationships.