Rosenheimerplatz Knife Attack - multiple victims
UPDATE: Munich police have now confirmed the man being held is in fact their prime suspect and the emergency situation is now over.
UPDATE: a man fitting the attacker's description has been apprehended and is in police custody. Munich citizens were advised to remain vigilent until police confirm the detained suspect is the person they seek.
A lone attacker has stabbed multiple people with a knife at Rosenheimerplatz. The perpetrator is still at large and residents in the area are asked to stay at home and remain vigilant.
The injuries to the five victims, four men and a woman, are thought to be relatively minor.
Police request that if the suspect is seen by a member of the public, that they contact the police directly on 110 and retreat to a safe distance.
All available police officers are in the area and searching for the perpetrator. They ask that members of the public avoid the area around Rosenheimerplatz, Ostbahnhof and Ostpark.
A description of the suspect: man, around 40 years old, overweight, short middle-blond hair, unshaven, grey trousers, green tracksuit, carrying a backpack with sleeping mat, riding a black bicycle.
There is no information on the motive behind this attack and police urge caution in jumping to conclusions.
Around 10 years ago, again at Rosenheimerplatz, a mentally unstable man stabbed multiple random people and then calmly caught the train to Rosenheim. He was apprehended by police on the train for an earlier offence of failing to pay at a restaurant on Innere Wiener Str.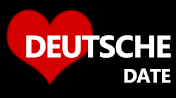 DeutscheDate is a new
German dating site
for professionals in Germany. No monthly fees, no minimum subscription period, no contracts, no tie-ins. Just a clean, simple, easy-to-use dating site for serious relationships.
The Munich Eye
2017-10-21 12:12:43
The suspect is now in police custody and the area has been secured. It is safe to resume normal activities for residents in the affected area.
Nicky Thorne
2017-10-21 11:38:22
I do not speak German, so can someone tell me is it ok to go out yet. I live near Ostbahnhof, just moved to Munich and I am not sure what happens in a situation like this.
The Munich Eye
2017-10-21 11:26:35
More information will be added as it becomes available. Police are still warning residents to be vigilant and remain indoors.
Lisa
2017-10-21 11:22:09
It is now being reported in other publications. Way to go The Munich Eye, scoop of the year.
Bob
2017-10-21 11:20:16
Does not sound like a terrorist attack to me. Maybe he is some disgruntled bloke fed up with life. Although why do people carry knives around with them, unless they plan to use them. Sounds premeditated. Do Munich police have a shoot to kill policy for suspected terror attackers.
Sarah
2017-10-21 10:58:54
So there is a crazy knifeman on the run in the city. Thanks for the warning, nobody else is reporting this and I was just googling the area right now so as to meet a friend at Rosenheimerplatz. She is safe, I just phoned her. Why is this not reported anywhere else?