Road bike lanes are coming back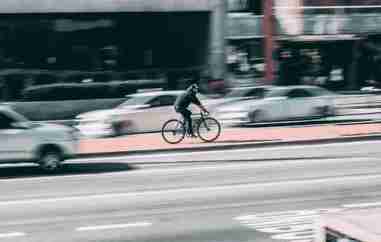 In June, the city marked five lanes for cyclists on particularly busy and dangerous streets: Rosenheimer Strasse, Zweibrückenstrasse, Elisenstrasse, Theresienstrasse and Gabelsbergerstrasse. However, this was only designed as a traffic trial for a period of four months. In winter, the lanes were therefore removed again - to the annoyance of bike activists and against the will of the Green Party.
Now the temporary pop-up bike lanes are to become real bike lanes - and with white paint instead of yellow. This is because, following citizen participation, bike lanes are not only to be marked, but built. A city council resolution has not yet been passed. However Andreas Schuster, the SPD's bicycle expert, and Gudrun Lux, the Green Party's parliamentary group leader, expect the city to start work in April. The exact date depends on the weather. Therefore, cyclists will have to be patient in some places. For example, on Zweibrückenstraße, where there is a construction site. On Gabelsbergerstraße, Lux says it could probably take until May or June, because the old markings first have to be milled out of the asphalt.