RKI assumes 4500 heat deaths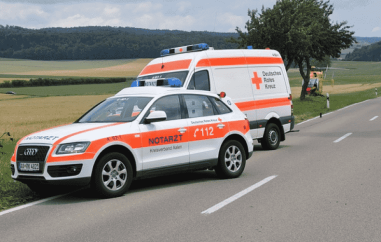 The Robert Koch Institute (RKI) expects around 4500 heat-related deaths this year, putting the number at a comparable level to 2015, 2019 and 2020. In the record summer of 2018, it is estimated that about 8000 people died due to high temperatures. However, these estimates are subject to a high degree of uncertainty. For 2022 - the fourth warmest summer since weather records began in 1881 - the estimated range given by the RKI is between 2100 and 7000 deaths. In total, just under 20,000 people fell victim to the heat in the years between 2018 and 2020, scientists at the RKI had previously estimated in collaboration with the Federal Environment Agency and the German Weather Service. For 2021, they found no significantly increased heat-related mortality.
The year 2020 featured many hot weeks, comparable to the record summer of 2018, but temperatures were lower in some cases. As a rule, it is particularly hot in the south of Germany. However, heat-related mortality is not necessarily higher there than in other parts of the country, which, according to the RKI, may be due to an adapted behavior of the population.
Not all heat-related deaths have died from obvious consequences of high temperatures, such as heat stroke or lack of water. The reasons are manifold, the RKI explains in its report: Many people already suffered from cardiovascular or lung diseases, for example. In most cases, this underlying disease is then taken as the cause of death, although the heat could have contributed to the deaths. That is why the RKI estimates the number of heat-related deaths using statistical methods.
To estimate mortality, the RKI also considered the number of corona deaths as an independent cause of excess mortality for the summer of 2022, unlike 2020 and 2021, because the number of corona deaths in the first pandemic summers had been comparatively small. Covid-19 mortality, however, did not show any characteristic "heat peaks," the institute writes.
"It can be assumed that climate change will also lead to increased periods of extreme heat in Germany in the future, which may entail far-reaching health risks," explain the experts from the RKI. They advocate timely monitoring of heat-related mortality, if possible with high regional resolution - in order to quickly identify and prevent risks. There is one small success in this regard: This year's estimate of heat-related deaths was made for the first time in the current year.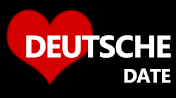 DeutscheDate is a new
German dating site
for professionals in Germany. No monthly fees, no minimum subscription period, no contracts, no tie-ins. Just a clean, simple, easy-to-use dating site for serious relationships.