Power for a charger-free world
A team of engineers at the University of Washington devised a system that uses regular WiFi to power small electronics at a distance- All without affecting your ability to stream your favorite show or read The Munich Eye.
The system, called PoWiFi (short for Power over WiFi), works because wireless signals also carry power.
Specifically, the routers broadcast electromagnetic waves on certain frequencies, like a radio, which the antennas in laptops and smartphones collect and turn into an electric current.
Normally, the receiver can decode it to retrieve the information sent from the router, be it cute cat pictures or this very article.
PoWiFi, instead, skips the decoding: it uses a harvester sensor connected to an antenna to collect and harness the current of all WiFi signals.

In order to optimize communication, routers transmit in short bursts, called "packets", just a fraction of a second long, interspersed with silent times.
Not only is that too short for the harvester to collect decent amounts of power; some of what it collects "leaks out" during the silent times.
The PoWiFi router solves the problem by filling that silence sending "Power Packets" on an idle frequency.
Unlike normal ones, Power Packets contain no information, but still give a quick power fix to the harvesters.

Advanced as it is, PoWiFi could be deployed very soon: it was already successfully tested in real homes, and requires surprisingly little new components.
The router prototypes were customized from commercially available routers, and the harvesters were built with off-the-shelf parts.
The research team believes the system will tremendously improve once hardware is made specifically for it.

Even then, don't expect it to charge your phone.
A typical phone charger requires 5W of power, while regulations limit routers to very faint signals (1W in the US, 0.1W in the EU).
This is already enough for small sensors and other low-power electronics.
For example, in a paper published online earlier this year, the team showed that it can get a webcam to take low-resolution pictures at regular times, recharge a fitness bracelet, and power a temperature sensor.
This is the kind of device that will populate the "Internet of Things", where everyday objects are equipped with appropriate sensors to collect basic status information and communicate with each other.
PoWiFi would free such devices from the chains of the power cord.
The prospect is so enticing that the famous magazine Popular Science included PoWiFi among its "Best of What's New" for 2015.
Image credit: www.orenjaysofer.com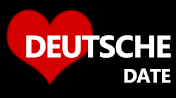 DeutscheDate is a new
German dating site
for professionals in Germany. No monthly fees, no minimum subscription period, no contracts, no tie-ins. Just a clean, simple, easy-to-use dating site for serious relationships.