Omar Harfouch, a hope for Lebanon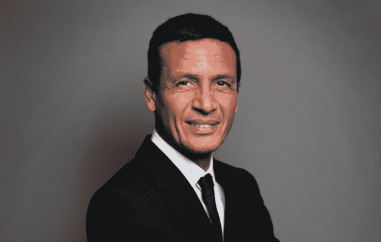 As Lebanon faces an unprecedented crisis, a new political class is beginning to emerge in the country. Mr. Omar Harfouch is the most telling example of this generation that wants to rebuild Lebanon.
The Lebanese Parliament has still not succeeded in electing a successor to Michel Aoun, President of the Republic who left office on October 31. There is no president, but even more seriously, there is no government either since his resignation on November 1. Moreover, the Parliament is no longer authorized to legislate until the appointment of a president it cannot elect. Thus all executive and legislative institutions are blocked.
For the World Bank, Lebanon "is going through one of the worst economic crises in the world since 1850. The Lebanese pound has lost 95% of its value since late 2019 and inflation is reaching unimaginable heights.
In today's Lebanon, a significant number of children are out of school, 80% of the population lives below the poverty line, and the water system is so antiquated that cholera has returned to the country.
Alia Nazar, Deputy Director of the microfinance NGO Al Majmoua, declared on November 24 on the airwaves of France Culture: "Indeed, what we observe today in Lebanon is an enormous crisis of confidence in the Lebanese institutions and their capacity, or even their will, to really get the country out of the crisis. There is indeed this powerlessness of the State to guarantee access to the most basic rights and services such as water, food, education, electricity, medical care. The latest cholera crisis shows once again that there are major structural failures.
As Director of the NGO "International Council for Diplomacy and Dialogue" which works in the Near and Middle East, I observe that a new political class is beginning to emerge in this country. Mr. Omar Harfouch is the most telling example of this generation that wants to rebuild Lebanon.
Who is Omar Harfouch?
Omar Harfouch is an entrepreneur who has worked in many countries. While he is known in Europe as a musician, the Lebanese have appreciated his commitment to their country for years. Trained in the conservatories of Soviet Ukraine, he speaks six languages.
Why is Omar Harfouch a hope for Lebanon?
Omar Harfouch has the will to create a third Republic by modernizing many sectors:
Changing the voting system in Lebanese elections
For this candidate, the President of the Republic must be elected by universal suffrage in order to give real power to the president.
He also wishes to abolish the confessional system. Until now, the different positions in the executive and legislative branches are attributed according to religion.
Changing the tax system
For Omar Harfouch, the Lebanese tax system is obsolete. Thus he proposes a fair and redistributive tax. This tax will be proportional to the income of the inhabitants.
Fighting corruption
Lebanon has the unfortunate privilege of being ranked 154th out of 180 countries in Transparency International's world ranking on the perception of corruption. Candidate Harfouch wants to create an independent anti-corruption judicial pole.
Changing the judicial system
For Omar Harfouch, the first battle must be that of an independent justice and to do this, he wants to create a new judicial organization of the country.
Promoting equality between men and women in Lebanon
Omar Harfouch has been known for many years for his fight against discrimination between men and women. In 2000, he denounced the harassment and violence of which young models were victims by some managers of the Elite agency.
In September 2021, he organizes a first conference in the French Senate to ask for a change in the law on the statute of limitations for sexual crimes. A European resolution proposal will be submitted.
In October 2022, he organizes a second conference at the European Parliament to incite Europe to commit itself more strongly in the fight against violence against women.
Omar Harfouch wishes to abolish a little-known Lebanese law: if a Lebanese woman marries a foreigner, the children of this woman will not be able to have the Lebanese nationality. As a result of this rule, many children find themselves stateless in their country.
Restoring Lebanon's international role
Candidate Harfouch considers the gas agreement between Lebanon and Israel as an economic peace agreement. He wants this agreement to be the first one so that his country and the region become prosperous.
Omar Harfouch is discussing with all Lebanese parties in order to restore the greatness of his country but especially to create a unity between the Lebanese in the country and those in the diaspora.
Like any candidate who wants to change his country, Omar Harfouch will be criticized by those who put Lebanon in such a state. Mariano José, a 19th century Spanish writer wrote about people like this candidate: "Genius, like the cedar of Lebanon, grows on the peaks. It grows and strengthens in the storm and not in the shallows.
Eric Gozlan, Director of the International Council for Diplomacy and Dialogue
https://blogs.mediapart.fr/ericgozlan/blog/291122/omar-harfouch-un-espoir-pour-le-liban
Photo: Omar Harfouch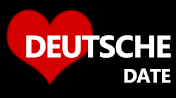 DeutscheDate is a new
German dating site
for professionals in Germany. No monthly fees, no minimum subscription period, no contracts, no tie-ins. Just a clean, simple, easy-to-use dating site for serious relationships.