The 2019 Oktoberfest season starts again on September 21st and lasts till October 6th. Next to the old-established beer tents and rides you can also look forward to a lot of new attractions:
Novelty no. 1 has the mysterious name "Dr. Archibald - Master of Time". The VR adventure track is sort of a ghost train and makes you part of a wicked search in a dilapidated museum. With the VR glasses, the Oculus Rift, you dive into a virtual 360-degree world - including dinosaurs, futuristic cities and obstacle courses.
The Bayern Tower (Bavaria Tower) is a must for passengers who are not afraid of heights - and a real adrenalin boost: the oversized steel maypole lets you float through the Bavarian sky in 16 two-seater gondolas at a height of 90 meters. On a sightseeing flight with a speed of up to 65 kilometers per hour you can enjoy the view far into the Bavarian countryside.
What's new for roller coaster fans is "Heidi - The Coaster" - on 430 meters of track you'll be rocked through. It's a fast thrill right from the start: With a booster lift the gondolas are catapulted up the elevator hill to a height of 13 meters and immediately after the first descent the roller coaster has to offer an upswinging curve.
There is also a new "Family Coaster" for children this year called Kinzlers Pirateninsel - and it looks like a pirate island! From the age of six, little guests can already ride on the family roller coaster.
Are you one of those passengers who really like to be shaken up? Then the brand new "Spinning Racer" is your ride. In eight four-seater cars rotating through a 424 meter long rail network, the passengers sit "back to back" in bucket seats. The torques constantly cause unexpected turns in dizzying heights, tightest curves and extreme steep slopes. Highlight: The 180-degree turn, inspired by aerobatic manoeuvers.
A real fun awaits you in the colourful amusement shop "Münchner Ski Party" (Munich ski party). A rotating glass maze, vibration and folding floors, a rubber rope obstacle course, a fountain tunnel and a wobbly bridge speak for themselves.
In the new adventure wild water ride "Poseidon. In the realm of the gods" 13 boats on a length of 320 meters, 250 meters of them in the water, drive through a Greek temple ruin. It may be antique from the outside - from the inside it is quite modern, according to the owner, "one of the largest mobile large whitewater rides".
In the photo studio "Be Marilyn" not only Dirndl carriers are invited to the funny photo shooting as "Volksfest Marilyn". The participation in the Shooting is free and to no obligation bound. Of course you can buy the pictures.
So as the festival gets ready to kick off, staff at The Munich Eye wish both Oktoberfest staff and visitors the very best of times in the coming weeks.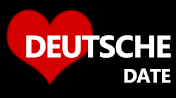 DeutscheDate is a new
German dating site
for professionals in Germany. No monthly fees, no minimum subscription period, no contracts, no tie-ins. Just a clean, simple, easy-to-use dating site for serious relationships.
Liz
2019-09-20 15:38:00
It is that time of year again. Thankfully it only happens once a year because it takes me that long to recover from the alcohol poisoning.