Okavango Delta Mobile Safari - Part III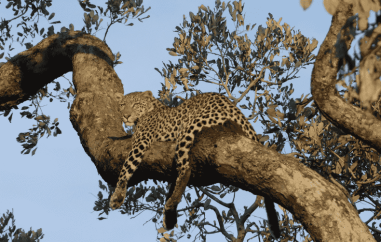 This article is continued from Part I, and Part II.  Ending our stay in Savuti with a lantern-lit dinner under the stars and before finally heading off to Chobe National Park (NP) early the next morning, we had the chance to see the rock paintings of the San bushmen on one of the small hills surrounding Savuti. For that we were allowed to step out of the vehicle and climb up a small rock formation with our guides. Besides a stunning view over the Savuti channel and the giant baobabs in the area, we got to see one of the better-kept examples of the rock paintings, estimated to be between 3000 und 4000 years old. The paintings depict various animals of present and past Savuti vintage. Eland, elephant, sable, giraffe, a puffadder and a hippo feature on the same panel, created from a mixture of plant juices and animal fat coloured with the rusty ironoxide from the rocks.
Another highlight our safari experts and Botswana mobile camping company had planned for us was a sunset cruise on the River Chobe before entering the national park.
This part of the river flows leisurely between Namibia and Botswana. Accompanied by our guide and the boat driver, it was possible to observe the animals from a completely different perspective. We were able to get very close to crocodiles sunbathing on the river banks and watch the hippos grazing. As always, our guide was a walking encyclopaedia and answered all our questions in detail.
A special observation on the boat cruise was watching an elephant at eye level as it swam across the river to check if the grass was greener on the Botswana side and most likely some family business.
Chobe National Park covers an area of about 10,600 km².  It was established shortly after Botswana's independence in 1967 as the first national park in Botswana. The larger settlement living there at the time was gradually reduced, so that no people have lived in Chobe National Park since 1975.
This is probably part of the reason why this area has the densest concentration of elephants in Africa, especially during the dry season. Additionally Chobe National Park's 450 species of birds provide ample opportunities for bird watching.
So if you're not already a big elephant fan, you will be after a visit to Chobe NP at the latest. Watching these gentle giants take a mud bath together and seeing the social structures that govern their coexistence is a real joy. We think, you can never get tired of watching elephants! Having them walk through your camp at night is another thrilling experience. Imagine lying in your cosy mobile camping bed in total darkness, listening to an elephant munching its way around your tent - so close you can hear its tummy rumble. Awesome!
Our overall conclusion: if you have been thinking about going on safari in Africa, the Okavango Delta is probably one of the best starting points. You'll get to see literally hundreds of animals in a stunning landscape, even outside the main season.
However, especially if you are a safari novice, you should choose a real safari expert who will put an individual tour together for you, making sure you'll get the best value for your money. A good safari planner will also make sure that the group composition matches and that everyone can feel comfortable with each other in case you're not travelling as a group yourself.
We certainly made friends for life on our safari. A big thank you to our guides from African Safari Experts and Semunyeni and to our Brazilian fellow safari-goers!


Photo copyright Alexandra R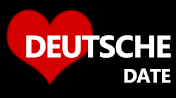 DeutscheDate is a new
German dating site
for professionals in Germany. No monthly fees, no minimum subscription period, no contracts, no tie-ins. Just a clean, simple, easy-to-use dating site for serious relationships.