Number of toads and frogs in Brandenburg drops dramatically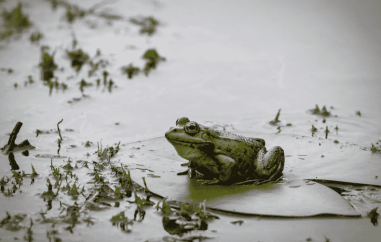 In Brandenburg's waters, the number of amphibians such as frogs and toads has decreased significantly in recent years. There is a "downward slide" in the amphibian population, said Britta Schmidt, head of the Brandenburg Nature Watch. The association oversees a total of 15 "National Natural Landscapes" in Brandenburg, including the Lower Oder Valley National Park.
Between 2014 and 2018, the rangers of the nature guard had still counted about 39,000 amphibians at the total of 33 protective fences, Schmidt said. In 2019, he said, there were still 18,500, and in 2021 the number had dropped to about 13,500.
Even if this year's spring was not quite as dry, this does not yet mean an easing of the situation, he said. For example, the ponds where the amphibians spawn are drying out quickly, Schmidt said. The tadpoles could therefore not develop completely. She described the increasing drought due to climate change as the main cause of the declining amphibian population.
A particularly strong decrease registers the nature guard Dahme Heideseen at the toad fence Reichhardsluch. According to a statement by the State Office for the Environment (LfU), only 24 amphibians were counted there this year. Twenty years ago, there had been 1295 animals. "This year's number is a historic low," the LfU said.
The Döberitzer Heide in Havelland is also strongly affected by this development. In the area south of Dallgow-Döberitz, which is managed by the Heinz Sielmann Foundation based in Duderstadt in Lower Saxony, the persistently low groundwater level is endangering amphibian migration, said spokeswoman Nora Künkler.
According to the information, there were very strong population losses in the moor frog, of which only rare specimens can still be seen in Sielmann's natural landscape Döberitzer Heide. Their habitat has deteriorated, said Künkler. The animals need small bodies of water, but these are drying up and disappearing. This is largely due to climate change, he said.
Decreases in precipitation and increases in evaporation are changing the landscape water balance, they said. Water runs off more quickly on the drier soils, it said. In addition, there is increased water use in residential areas and advancing land sealing.
This year, Künkler says the negative trend in amphibian populations continues. This spring was also too dry, he said. "On top of that, there were cold nights at the end of April, so there wasn't really a courtship mood," Künkler said. "Climate change is overtaking us in the right lane."
Nabu Brandenburg is also sounding the alarm. At a meeting of 90 herpetologists, or amphibian and reptile experts, in Linum (Ostprignitz-Ruppin) at the end of April, reports from the regions as well as from field trips showed that populations of native amphibians had declined by 60 to 100 percent, said Nabu spokeswoman Heidrun Schöning. The main cause is believed to be the widespread drying up of spawning waters and habitats due to the past drought years.
Nevertheless, there are also isolated positive developments, for example in the floodplains: Dike relocations on the Elbe and targeted protection measures in the Lower Oder Valley National Park have reportedly led to population increases in endangered species such as the fire-bellied toad and tree frog.


Photo by Erzsébet Vehofsics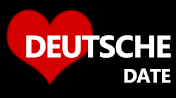 DeutscheDate is a new
German dating site
for professionals in Germany. No monthly fees, no minimum subscription period, no contracts, no tie-ins. Just a clean, simple, easy-to-use dating site for serious relationships.