Nude sunbathing is now compulsory in Munich
Munich City has officially designated six "Urban Naked Zones" in scenic areas of the city which offer a degree of 'privacy', which is apparently a foremost concern for those who wish to strip in public. Whilst these areas' locations provides the chronically shy (and chronically naked) with a degree of seclusion, none of them are fenced off or hidden away (that statement applies equally to both locations and people).

The situation arose due to the recent expiration of legislation controlling nude sunbathing in Bavaria. City leaders had to decide whether to allow sun-seekers (or should that be attention-seekers) to stand naked in English Garden scaring the squirrels. Given that seeing naked people spread-eagled on the far side of the Eisbach as you stumble past is a bit of a tourist attraction, city elders in their infinite wisdom voted to extend the trauma for the enjoyment of all.

Germany though, has a long tradition in its citizens standing around places looking decidely unclothed. Nude beaches have existed since 1920, and in Munich the Englischer Garten has been a mecca for people hanging out in the buff since the 1960s. Schonfeldwiese is considered a cultural gem for those who like to wave their genitalia at tourists. Nudists even accumulate on the far side of the river, right at the most popular entrance to the park. After all, why have Europe's biggest inner-city park if you can't have all the naked people stuck at the entrance begging to be stared at.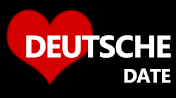 DeutscheDate is a new
German dating site
for professionals in Germany. No monthly fees, no minimum subscription period, no contracts, no tie-ins. Just a clean, simple, easy-to-use dating site for serious relationships.