Nornickel to Invest Billions in Growth
Norilsk Nickel aims to increase its capital investment up to $2.5-2.8 billion next year, which will significantly exceed the expenditures in 2019, which amounted to $1.3-1.5 billion. Company representatives announced this at their presentation on Investors Day in London recently. The company's capital expenditures can reach $3.4 billion in 2021 and may jump as high as $4 billion in 2022-2025, which will double its capital investments growth over the entire period.
Introducing this new investment cycle, Norilsk Nickel seeks to achieve two main goals: solving environmental problems and ensuring significant growth in metal production, which should increase the company's capitalization.
Implementing this strategy by Norilsk Nickel will lead to an increase in ore production by 2.5 times, and the production of platinum group metals can almost double by 2030. Nickel production will grow by 30%, while copper production may also rise to 40%. This new approach of the smelting giant to increase its mining and production is most likely due to the growing demand for metals from both electric and traditional vehicle manufacturers.
As part of the new approach, the company has already completed the stage of reconfiguring its production facilities, expanded and modernized the Talnakh concentrator, and transferred nickel refining capacities to the mining and metallurgical company at Kola peninsula and to another plant in Finland. Norilsk Nickel has also recently launched the new mining and processing line in Bystrinsky, Transbaikal territory.
Besides the economic growth perspectives, the company projects a number of serious developments of its ecological policy. Norilsk Nickel announces a sharp decrease in the environmental stress made by the company together with a significant reduction in pollution. The company is committed to introduce the appropriate environmental facilities before the end of a new 10-year investment cycle.
According to the new eco-strategy, the emissions in Norilsk will be reduced by ten-fold. The company will also cut Murmansk region emissions down by seven times. Two obsolete lines: in the town of Nickel and in Monchegorsk will be shut down. This will eliminate all harmful emissions in the trans-boundary zone on the Kola Peninsula, by the Norway and Finland borders. 
The ecological measures also include capturing furnace and convector gases and expand its sulfur-capturing project at the Nadezhda plant on the Taymyr peninsula to other facilities. The total environmental investment budget of the company will reach $3.5 billion.
Investments in the environment, raw materials mining, and the production of commodity metals are designed to increase the sustainability and competitiveness of the company. Therefore, major international investors enthusiastically welcomed the proposed Norilsk Nickel development program.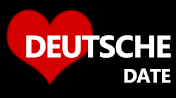 DeutscheDate is a new
German dating site
for professionals in Germany. No monthly fees, no minimum subscription period, no contracts, no tie-ins. Just a clean, simple, easy-to-use dating site for serious relationships.