Munich S-Bahn: Major restrictions at the weekend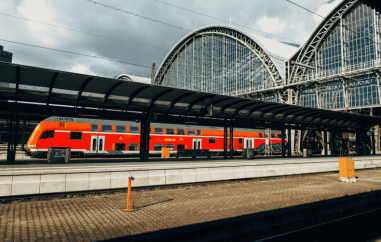 The new electronic interlocking at Ostbahnhof is intended to ensure that the sometimes massive and frequent delays on Munich's S-Bahn will be a thing of the past in the future. But first it has to be completed.
To ensure that this happens as quickly as possible, construction work will continue over the next two weekends. This will result in changes to the timetable from Friday, March 10 (from 10:40 p.m.) until Monday, March 13 (4:40 a.m.) and from Friday, March 17 (10:40 p.m.) until Monday, March 20 (4:40 a.m.).
Timetable changes: All lines affected
Between Hackerbrücke and Pasing, the railroad has organized a rail replacement service. On both weekends, the lines will run as follows:
S1 only from/to Hauptbahnhof, in the direction of Moosach 10 minutes earlier. No stop at Hackerbrücke between Moosach and Hauptbahnhof, no stops after 22:40.
S2 regular until 10:40 p.m., from 10:40 p.m. S2 East only from/to Donnersbergerbrücke, S2 West only from/to Hauptbahnhof, no stop between Obermenzing and Hauptbahnhof.
S3 cancelled between Pasing and Giesing. S3 East is rerouted from March 19 to March 20 (4:40 a.m.): from Deisenhofen via Solln to/from Heimeranplatz/Siemenswerke. Rail replacement service between Deisenhofen and Ostbahnhof.
S4 until 10.40 p.m. without restrictions. From 10.40 p.m., S4 East runs from/to Hackerbrücke and S4 West from/to Heimeranplatz.
S6 West runs only from/to Hauptbahnhof, without stop between Hauptbahnhof and Pasing. S6 East runs only from/to Ostbahnhof - from Ostbahnhof as S7 to Wolfratshausen. Conversely, the S7 from Wolfratshausen becomes the S6 at Ostbahnhof and continues in the direction of Ebersberg.
S7 cancelled between Giesing and Ostbahnhof. From March 19 to March 20 (4:40 a.m.), the S7 East starts/ends at Perlach. There will be rail replacement service between Giesing and Perlach.
S8 is cancelled until 10.40 p.m. between Ostbahnhof and Johanneskirchen. From 10:40 p.m., trains are canceled between Pasing and Johanneskirchen. There is rail replacement service between Ostbahnhof and Johanneskirchen.
The lines S2, S4 and S6 are affected - from 5 a.m. to 9 p.m., the trains of these lines run as follows: The S2 does not stop between Ostbahnhof and Riem. In addition, a change of trains is required at Ostbahnhof. The S4 trains already start and end at Ostbahnhof, so the eastern section of the line is not served during this time. The S6 trains will be cancelled between Ostbahnhof and Trudering.
However, this does not mean that the construction work has been completed. The next main line closures are planned for the last weekend in March and the first weekend in April.


Photo by Markus Winkler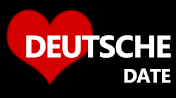 DeutscheDate is a new
German dating site
for professionals in Germany. No monthly fees, no minimum subscription period, no contracts, no tie-ins. Just a clean, simple, easy-to-use dating site for serious relationships.