Munich prepares for Ukrainian refugees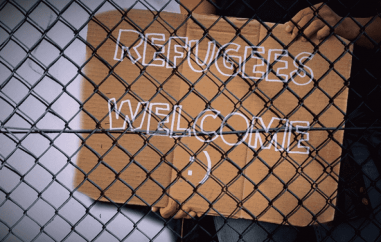 The city of Munich could soon take in war refugees from Ukraine - the city is currently preparing for this case, according to an official statement on Friday.Accordingly, Munich's mayor Dieter Reiter (SPD) has convened a Staff for Extraordinary Events (SAE) to coordinate preparations for a possible accommodation. Already on Thursday, almost all city council factions had called for humanitarian aid for the people in Ukraine in a joint motion.
According to the social department, about 500 places for refugees from Ukraine could be made available in the short term - another 1,000 places are currently being prepared. In addition, the city's health department promised to provide sufficient medical capacity to ensure any necessary treatment.
The war is raging above all in eastern Ukraine, but the capital Kiev is also particularly affected. Kiev and Munich have been twin cities since 1989 - which is another reason why solidarity in the Bavarian capital is particularly strong. Already on Thursday, Munich residents demonstrated in front of the state parliament and the Russian consulate general, further gatherings in the city are planned for Friday, Saturday and next Wednesday.
"Even though many people are currently fleeing Ukraine, especially to neighboring countries, we want to be as well prepared as possible to offer refugees in Munich protection from war and violence in their homeland," said Mayor Reiter on Friday. According to Reiter, the city had already shown in 2015 that Munich can help quickly and professionally. "We can now fall back on these structures and experiences."
The city has set up a special donation account for the people in Ukraine. In addition, Munich residents who want to help incoming people from Ukraine on a voluntary basis can contact the association "Munich Volunteers - We Help"" (e-mail: helfen@mfwh.de - keyword "Ukraine-Hilfe").
Bavarian counties are also preparing for a possible reception of refugees from Ukraine. However, the support of the state and federal government is needed, said the vice president of the Bavarian County Council, Fürstenfeldbruck District Administrator Thomas Karmasin, on Friday. "In particular, we call on the federal and state governments to make unused properties available without delay for housing people from the crisis areas."
According to Bavaria's Interior Minister Joachim Herrmann (CSU), the Free State is also preparing for the arrival of Ukrainian war refugees. "Many people from Ukraine are fleeing this terrible war. How many they will be, no one can really estimate reasonably today," Herrmann said in Munich on Friday. Although it is assumed that a large number of Ukrainians will go to neighboring countries, refugees will also come to Germany.
The Free State will definitely be prepared for this. In Bavaria, we are already in contact with the municipalities to prepare that refugees can also be accepted in Bavaria," Herrmann said.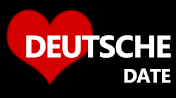 DeutscheDate is a new
German dating site
for professionals in Germany. No monthly fees, no minimum subscription period, no contracts, no tie-ins. Just a clean, simple, easy-to-use dating site for serious relationships.