Mental instability a huge health risks to asylum seekers
African Woman perspective on gaining asylum in germany
Mental instability a huge health risks to asylum seekers
By Victoria Lillian

Having survived several forms of violence, such as persecution, war, and torture many asylum seekers are still under immense health risks.
Many are vulnerable to mostly mental distress even before they arrive into a foreign land in search of a safe haven.
Being detained as part of the process of seeking asylum has actively compound to existing health problems such as depression, anxiety, post-traumatic stress disorder, suicide and self-harm. Most importantly the pervading sense of uncertainty within the asylum procedure, the ambiguity about the duration of detention and barriers to family reunification are just some of the factors leading to mental disorders of many of us and has accounted to major stressors that undermines the mental stability of asylum seekers. As often we worry about the safety of our family members back at home and how we will be able to assimilate into the new communities.
Not only are our health needs greater than most, but we often face a number of obstacles accessing health services, including the language barrier, cultural differences, stigma and confusion. Some asylum seekers have gone to doctors and can not explain well the health problem they are faced with to the doctor in an understandable language. Many times we don't even want to share our health risks with a translator if one is readily available to come with us to the see the professional. Despite the fact that many doctors here can communicate in English not all asylum seekers can actually speak English hence the need for a translator. The situation is even worse for many irregular migrants, including refused asylum seekers who may be unable or unwilling to return to their country of origin. Because that, they are not entitled to basic health access.
More so reduced self-determination and autonomy, physical and cultural isolation from family, friends and community are just among other stressors that continue to undermine asylum seekers health problems at homes. These factors, among others, combine to fuel a pervasive helplessness and increased stress levels. Therefore this ongoing situational stress combined with living among other distressed individuals, does even little to provide a safe and secure environment necessary to support recovery from traumatic experiences which could even lead to mental illness. it's only a matter of time before suicide attempts are carried out. I have myself witnessed my neighbour try to cut him self to death, not once but several times. He even became very aggressive and violent to almost everyone. I later learned that he had stayed in the asylum home for five years without a decision from the authorities, and so this affected his mental stability.
Other than mental stress health problems, asylum seekers are also faced by general health access dilemma. Previously in my asylum home lived two brothers from Iraq, one of them suffered a spinal column problem that grounded him to a wheel chair. He needed full time attendance since he couldn't support himself. This young man of about 28 years, needed an urgent intervention, however because his asylum case was not successful at the time, he could not undergo the surgery. And so he lived only on pain suppressing pills as they waited the asylum decision to be passed. Even his brother who was his only attendant was stressed out by the health care discrimination and choosed to return to Iraq voluntarily leaving his ill brother behind. He was later moved into one of the care homes out Munich area. The social worker in the home particularly hinted to me that, as long as you are seeking asylum and hard a chronic illness that needed surgery, this would not be possible, until one s case was successful.
Although all asylum seekers are entitled to basic health access to a doctor, only those who have been granted asylum have the right to receive appropriate medical care without discrimination, especially if it involves surgery.
In my opinion whatever the situation, I do presume that all asylum seekers and refugees should have access to the same level of health care as all citizens.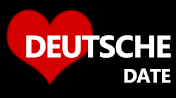 DeutscheDate is a new
German dating site
for professionals in Germany. No monthly fees, no minimum subscription period, no contracts, no tie-ins. Just a clean, simple, easy-to-use dating site for serious relationships.