India is not a democracy but 'demon-o-cracy'
India as per its constitution, is a secular nation but secularism has been blatantly misused by the majority of political parties in the country.
The Congress party, which held power for most of the period since independence from the British rule in 1947, openly indulged in communal appeasement. The following case is an apt example of the aforesaid; Shah Bano, a 62 year old Muslim woman was divorced by her husband in 1978. She subsequently filed a lawsuit in the Supreme Court of India and obtained the right to alimony from him.
Congress won the 1984 elections with an overwhelming majority. It reversed this judgment of the Supreme Court in 1986.
M.J. Akbar, persuaded the then Prime Minister of India, Rajiv Gandhi to overturn the Supreme Court ruling to hypocritically placate Muslim fundamentalist organizations, thereby denying maintenance to this poor woman.
This same turncoat Akbar is now the Minister of State for External Affairs in the Modi government.
India till now doesn't have a uniform civil law for its citizens due to selfish, 'self proclaimed' fake secular, liberals like Akbar.
BJP's (the party of Prime Minister Modi) political rise has resulted in too much emphasis on Hinduism. India now-a-days is stuck in a time warp. BJP politicians propagate mythologies such as: the first plastic surgery was conducted in India; first airplanes were flown in India etc.
All these tales are picked up from ancient Hindu scriptures but even Prime Minister Modi vouches for them.
The education minister of Rajasthan province declared that the cow is the only animal which inhales as well as exhales oxygen.
This 'hangover' of mythological times and over- emphasis on religion and religious practices will not result in any concrete progress.
Indian politicians instead of cultivating a scientific, logical and rational attitude in society, encourage such behavior, to build and maintain their caste and religion-based 'vote-banks' by keeping the masses ignorant. The remote control of BJP lies with RSS, a Hindu fundamentalist organization. RSS admires the German Third Reich of Hitler.
The Congress is totally controlled by the Nehru clan, which masquerade as Gandhi's to fool people.
Regional political parties like; BSP, Samajwadi Party, DMK, Shiv Sena, BJD etc. are all family controlled entities.
The country has political dynasties in every province. Abdullas, Saeeds of Kashmir, Yadav clan in U.P. and Bihar, Patnaiks in Orissa, Thackerys in Maharashtra; just to name a few. These factions don't follow any internal democracy but function on the whims and fancies of their founders. The sole motive of these provincial parties is to win elections and mint money through dishonest practices. They do not possess any vision for national development but just pursue the policy of 'divide and rule society' by practicing 'pseudo-secularism'
Many sons/daughters of these politicians didn't even pass their school exams. These characters do not qualify for any 'white collar' job in India but mint billions through corruption due to their political lineages. The health minister and Deputy Chief Minister of Bihar province are two brothers. Both Tej Pratap Yadav and Tejashwi Prasad Yadav are school drop-outs but are V.I.P's, enjoying ministerial perks only due to their father, Lalu Yadav's political clout. Lalu has been convicted by the courts for his lead role in the Bihar fodder scam. Instead of being in jail, he is out on bail, busy enriching and establishing his progeny in politics.

In every Indian election from a village head to the President, the first consideration is the caste and religion of the candidate rather than the merit of the individual. Instead of focusing on improving the system through administrative reforms, politicians across India further divide people in the name of religion and community.
Useless terms like backwards, forwards and extremely backward castes are in vogue. A person is backward/forward due to his/her thinking, caste or religion has nothing to do with it. Bureaucrats and politicians categorized as 'backwards' due to their castes aren't backwards neither economically nor socially.
The Supreme Court of India in February 2017 sentenced Sasikala, who harbored the ambition of becoming the Chief Minister of Tamil Nadu province in South India to 4 years imprisonment in a corruption case. The most shocking aspect is that this case was ongoing since 1996. It's crystal clear from the judgment that Jayalalithaa, the ex-CM (deceased) of Tamil Nadu was the master mind in this scam. The height of sycophancy and blind worship among her followers is evident from the fact that Jayalalithaa's political party AIADMK demanded not only India's highest civil honor 'Bharat Ratna' but also the Nobel Prize and Magsaysay awarded to her posthumously.
If the Supreme Court of India conducts free and fair trials, the majority of politicians in the country would be behind bars. Indian politicians have turned politics into family owned fiefdoms. The 'snail's pace' of Indian judiciary emboldens politicians to indulge in unhindered corruption. They know a court case would last for decades and nothing would happen to them.
During the recent state assembly elections held in March 2017, an independent candidate from Agra constituency in U.P province garnered national fame. His video clip on Indian social media sites was a big hit. The man openly said that he wants to enter politics, just to make money, like all other Indian politicians.
He said that 25 percent of all funds earmarked for various development schemes by the government are meant for the local politician. The rest of the money making schemes, he goes on to add, would be explained to him by government officials, on winning the election.
Indian politicians openly distribute freebies during election time; T.V sets, household appliances etc. in order to garner votes. They know that once in power, they can misappropriate government funds and earn many times more than what they spend on such polls.
Government should ensure affordable quality education and healthcare to everyone in the country, sadly, in India almost all government schools and hospitals are in a deplorable condition.
In June 2015, the National Human Rights Commission (NHRC) issued a notice to the Delhi government over the 'pathetic state of affairs' in the schools managed by it.
A media report highlighted a survey exposing shortage of teachers, lack of clean drinking water and toilet facilities. Many teachers were found to have consumed alcohol during working hours. This survey was conducted in 720 government schools in Delhi.
Delhi is the capital city of India. This is the lamentable situation in Delhi government schools. One can easily imagine the wretched conditions prevailing at government schools in other provinces of the country.
India's dysfunctional public health system is characterized by outdated, understaffed and unhygienic government run hospitals. The country's flourishing private healthcare sector caters to the wealthy and middle class. The vast majority of economically poor citizens in India therefore, do not have access to quality medical assistance.
Another favorite activity of Indian politicians involves banning alcoholic drinks. In Gujarat province, which is the home base of Prime Minister Modi, there is prohibition on sale as well as consumption of alcohol.
The author has a friend, who is a businessman based in Gujarat. He revealed that in Gujarat, one can order any brand of liquor. Policemen do home delivery and bring the required brand of booze at the stated address without any problem, whatsoever.
The Chief Minister of Bihar province, Nitish Kumar also imposed a ban on alcohol in Bihar last year. He made both the sale as well as the consumption of alcohol a criminal offence. Approximately 25,000 people are facing prosecution under this senseless liquor law in Bihar. 15,000 persons are languishing in jail just for drinking alcohol.
The worst aspect is that the Judiciary instead of admonishing the Bihar government for this regressive policy has become a part of this illogical exercise.
In the first conviction since the Bihar Prohibition and Excise Act 2016 was put into effect, the court of Jehanabad has convicted and sentenced two poor daily wage earning brothers to a prison term of 5 years and a fine of 1 Lakh (100000) Indian Rupees each. This figure is nearly around 1333 Euros. What an absurd judgment by the court.
Media recently reported that approximately 900,000 Litres of alcohol seized from people breaking the liquor ban has disappeared from the stores of Police stations across Bihar.
It's crystal clear that the Police personnel consumed this seized alcohol themselves besides selling it 'on the side'. Bihar police, instead shamelessly put the blame on 'rats' for consuming the missing alcohol.
Nitish Kumar is always 'patting his back' on this completely flop liquor prohibition policy. He wants an alcohol ban implemented all over India.
In both these provinces, Bihar as well as Gujarat, liquor is easily available in spite of prohibition.
Instead of regulating the sale of liquor and earning much needed revenue for the government through taxes, politicians impose bans. This serves them very well since, it makes the alcohol trade go underground. Police and local politicians hence, earn huge amounts of unaccounted tax free cash by selling liquor at a high premium.
The Supreme Court of India said in 2008; "In India, even God cannot help. He will be a silent spectator as he will also feel helpless".
India proclaims itself as the world's largest democracy but in reality it is a chaotic and corrupt 'Demon-o-cracy'


Sources;

1. https://en.wikipedia.org/wiki/Mohd._Ahmed_Khan_v._Shah_Bano_Begum
2. http://zeenews.india.com/news/india/mj-akbar-persuaded-rajiv-gandhi-to-override-shah-bano-ruling-former-cic_1941323.html
3. https://www.theguardian.com/world/2014/oct/28/indian-prime-minister-genetic-science-existed-ancient-times
4. http://indianexpress.com/article/india/cow-only-animal-that-inhales-exhales-oxygen-rajasthan-minister-4476243/
5. http://www.loonwatch.com/2014/04/nazism-and-narendra-modi-the-ideological-influence-on-indias-next-prime-minister/
6. http://www.bbc.com/news/world-asia-india-26952604
7. http://www.merinews.com/article/bihars-new-health-minister-tej-pratap-yadav-is-a-school-dropout/15911368.shtml
8. http://www.ndtv.com/tamil-nadu-news/supreme-court-orders-jail-for-sasikala-what-next-1659252
9. http://economictimes.indiatimes.com/news/politics-and-nation/aiadmk-wants-bharat-ratna-nobel-and-magsaysay-for-jayalalithaa/articleshow/56237293.cms
10. http://www.msn.com/en-in/news/assemblyelections2017/up-election-independent-candidate-says-he's-contesting-polls-for-'making-money'/ar-AAmjUgl
11. http://indianexpress.com/article/india/freebies-symbols-funding-indias-key-election-features/
12. http://www.business-standard.com/article/pti-stories/condition-of-schools-nhrc-issues-notice-to-delhi-govt-115061600443_1.html
13. http://www.pacificbridgemedical.com/news-brief/poor-hospital-conditions-an-increasing-problem-in-india/
14. http://www.hindustantimes.com/india/bihar-goes-dry-five-things-you-must-know-about-liquor-ban/story-0LpE2NZzDpcVZtQyvesSgJ.html
15. http://indianexpress.com/article/india/bihar-liquor-law-in-first-conviction-jehanabad-court-sentences-two-brothers-to-jail-for-5-years-4745194/
16. http://www.indiatvnews.com/news/india-rats-drank-9-lakh-litres-of-alcohol-claims-bihar-police-380211
17. http://www.news18.com/news/politics/nitish-asks-modi-to-ban-alcohol-across-country-1259154.html
18. http://www.hindustantimes.com/india-news/liquor-lingo-whisper-jehangir-ghafoor-or-nepal-to-get-your-choice-drink-in-dry-bihar/story-gIqplL7T4ljdU3JJS0HsEM.html
19. http://timesofindia.indiatimes.com/india/In-India-even-God-is-helpless-says-SC/articleshow/3330091.cms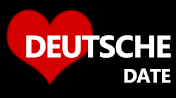 DeutscheDate is a new
German dating site
for professionals in Germany. No monthly fees, no minimum subscription period, no contracts, no tie-ins. Just a clean, simple, easy-to-use dating site for serious relationships.