Global expansion: how companies plan to enter the international market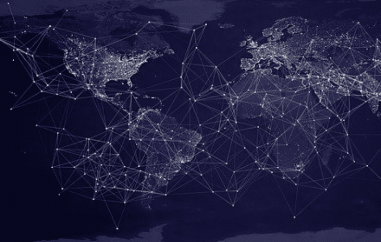 In the last two years, people and enterprises worldwide have been subjected to COVID-19 restrictions, and home offices have become the new normal. However, these constraints are not deterring companies' desires to expand globally.
According to a CFO survey, 45 percent of respondents already plan to develop their business into foreign markets. If you too plan to go global, you must understand that globalization is a complicated and dynamic process in which you seek integration in another market. This form of expansion can give various benefits like:
For many businesses, international growth is an opportunity to conquer new territory and contact more consumers, increasing sales.

Going global allows you to gain access to fresh talent pools. In many circumstances, international labor may provide businesses with distinct advantages such as enhanced productivity, advanced language abilities, various educational backgrounds, and so on.

Many businesses grow globally to diversify their assets, which helps protect their bottom line against unanticipated events.

International business can also improve a company's perceived image by developing name-brand recognition to support future business scenarios.

Companies with worldwide operations can also take advantage of lucrative investment opportunities that may not be available in their native country.
How To Expand Your Business Globally
The first step toward effective worldwide development is a thorough plan that positions businesses to realize global growth. It can be intimidating to expand into the worldwide economy, but here are seven steps to help you.
1  Formulate a Plan
The first step in resolving how to expand a firm abroad is to refine your business plan. The plan needs to assess your requirements, objectives, readiness, and commitment to operating abroad.
Making an international business plan will require you to consider all of your challenges when learning how to do business abroad. In addition, you must be aware of the entry and exit requirements in your target market before entering a new country.
It will also assist you in prioritizing particular parts of global expansion, allocating a reasonable budget, and providing a more precise schedule for each step in the expansion process that must be completed.
2  Look For Stability in the Country
In terms of both politics and the economy, the world is unpredictable. As a result, if you intend to develop your firm globally, you must ensure that you have appropriately examined the risk associated with expansion because more significant levels of risk necessitate higher levels of reward as compensation.
Therefore, limit your risk by selecting countries with less unpredictability based on current and historical data.
3  Perform Market Research
Before committing to a specific geographic region, take the time to conduct thorough market research. For example, collaborate with a local market research organization or send internal teams to thoroughly examine the market.
This will assist you in identifying opportunities and challenges before you begin investing money in your expansion strategy. Market research can assist you in maximizing profit potential, lowering risk, and assuring stakeholders and investors that your worldwide expansion plans are well-founded.
4  Have an Agile Approach
Businesses that follow an agile model can enter and exit any country practically fast while avoiding the lengthy and complicated entity setup process.
There are numerous strategies to extend your business internationally, and what works for one company may not work for another. Determine which foreign expansion strategy is best for your firm based on market research, corporate goals, and budget.
5  Hire Local Workforce
In a foreign market, a company's most significant resource is talented, multicultural personnel. Hiring local personnel provides crucial insights into the country's distinct company culture and employee expectations, in addition to giving you access to experienced professionals. Moreover, understanding the cultural standards allows firms to achieve long-term success in a new country.
Hiring local people can make global expansion easier and less expensive, especially if the target region is culturally and linguistically distinct from your existing markets.
5  Go Local
Working with local marketing specialists could mean the difference between commercial success and failure. The same is true for translators; if you want your target market to adopt your products, you must translate your website, packaging, and documentation.
Localization entails more than simply converting a text from one language to another. It involves looking at the larger cultural picture you want your product to fit.
For example, translating your content is vital for business growth when you work in a Turkish-speaking market. Although everyone in Turkey may speak English, it is crucial to remember that people still think in their mother tongue. Hence, you will need Turkish translation services to reach your business goals.
6  Partner Up
Before you choose a foreign market, you need to understand many local laws and regulations. Unfortunately, thoroughly evaluating these laws is intimidating, and it puts a significant burden on internal legal, HR, and finance teams.
For example, third-party logistics partners, legal consultants, or marketing and public relations firms may be required to execute your foreign growth strategy successfully.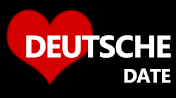 DeutscheDate is a new
German dating site
for professionals in Germany. No monthly fees, no minimum subscription period, no contracts, no tie-ins. Just a clean, simple, easy-to-use dating site for serious relationships.