3 essential business tips to maximise profit potential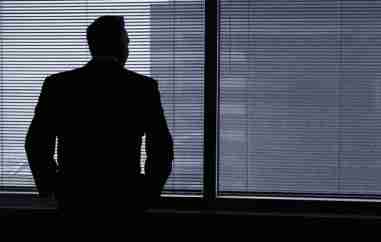 The lifeline of businesses of all sizes and industries is their profits. The higher and more predictable the revenue becomes, the greater the chances for survival and success. However, getting to this point is a task that is easier said than done. In actuality, it is a colossal undertaking, and the numbers speak for themselves: around fifty percent of all companies are unable to continue their operations and go belly up within five years. Because of this concerning statistics, every little thing counts with increasing profits.
More often than not, the majority of organisations can ill-afford to wait for large-scale and long-term changes on their respective business models to take effect. It is for this reason that it is almost always better to turn a more substantial profit quickly. And in this article, we'll explore a few tips to maximise the profitability of your business immediately.
1. Transform your target consumers into repeat customers
Ask any experienced entrepreneurs, and they'll tell you the same thing: turn your existing customers into recurring ones. After all, not only do they generally spend more than one-time customers, but the frequency in which they commit financial resources will present you with the opportunity to generate more profit in a shorter time frame. In fact, some studies show that consumers who are engaged are the most valuable commodities of a business. Apart from spending at least three-hundred percent more than the average customer, the probability that they'll purchase upsells and try your business's new offerings is high.
As such, it makes sense to keep your clients engaged. From offering them special promotions and discounts to keeping in touch with them, any investments made to your customers can go a long way in helping you maximise your profits.
2. Encourage customer referrals
According to some surveys, consumer referrals are one of the greatest drivers, especially for newer businesses. And for those who are looking to maximize their profit margins, this marketing channel can lead to desirable results. Not only do good referrals require minimal to no expenditure, but customer opinions and feedback carry the same weight as personal recommendations from friends, family, and colleagues. By leveraging an excellent referral program, you stand to improve your customer base significantly, and as a result, increase your sales.
3. Drive down your operational expenses
A business needs to always find ways to keep its fixed costs at a minimum. Its outlays will ultimately determine the profits it will make, after all. So always try to find areas where you can potentially cut costs on without making any concessions that could compromise your offerings' quality. For instance, if you're in the manufacturing business and require materials like bearings, giving yourself time to explore all options will lead you to suppliers like https://ggt-gleitlager.de that can get you what you need at a price you can afford.
Generating a good amount of profit is rarely an easy task. However, it isn't complicated. With the essential tips laid out above, you'll be able to ensure that the profit potential of your company is fully maximized.


Image by mhouge from Pixabay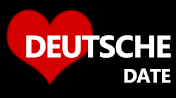 DeutscheDate is a new
German dating site
for professionals in Germany. No monthly fees, no minimum subscription period, no contracts, no tie-ins. Just a clean, simple, easy-to-use dating site for serious relationships.