The title alone is an eyebrow elevator for anyone who hasn't stepped foot in the asparagus epicentre of Europe (Germany for the vegetable and culturally ignorant among us). However, Germany, specifically Munich, is fast becoming a breeding ground for some of Europe's best surfers.
A bold claim indeed, but next time you're in Munich and have the impulse to see something other than old Churches or a landmark tainted by old Ady and the third Reich, get on a bus (or walk if you're feeling premium) and go find the Englischer Garten.
At the big business end of this Englischer Garten (roughly translated as English Garden) you'll find a tiny river tucked underneath a thick layer of green. This is Munich's Eisbach. The river is a manmade construct dating back to about the time when the French had a petite misunderstanding with their king (1789).
The Eisbach is equipped with a picturesque bridge and a shoreline better described as bleachers in an open air theatre. Unlike traditional surfing, this perfect setup offers spectators an unprecedented view of world class surfers. No binoculars required.
Water pours forth from a subterranean tunnel at unhealthy speeds forming a rather respectable set of rapids. In their current state the rapids are about as suitable for surfing as dialup internet, however a few years back (1970s), a keen group of fellers sought out to transform them for the good (or bad) of surfer kind.
The young men did what any rational man would do. They threw something in and watched what happened, science!
That something was a large chain suspended plank and the "what happened" was rock and roll.
The plank (officially dubbed a Kicker) catches water like a parachute while sitting on the bottom of the river. The water is then redirected in a rather speedy manner, ultimately altering its trajectory.
The end result, depending on your degree of sanity, is a washing machine of death or, my personal preference, a perpetual wave of awesomeness (PWOA). Over the last few decades the PWOA has been progressively adjusted and modified to optimize its rideability. Men, women and children alike have exploited this rideability and carefully developed their sport into a new art. Many of their tricks and styles are so fresh and unprecedented, that Munich's river surfers have indeed become noteworthy when speaking of the best surfers in the world. Munich has many selfie worthy attractions all capable of beefing up your online profile, but this one is bound to garner even more likes than your last beer nomination video.
Next time the weather looks like it wants to be your friend, tell your boss or professor you suffer from something ending in "-itis" which demands your immediate attention, specifically the sunny afternoon. Get down to the English Garden and watch in awe as Munich becomes a surf paradise.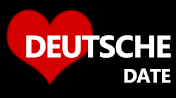 DeutscheDate is a new
German dating site
for professionals in Germany. No monthly fees, no minimum subscription period, no contracts, no tie-ins. Just a clean, simple, easy-to-use dating site for serious relationships.
John
2014-08-05 00:29:59
If there ever are any accidents, I wonder will they close down the surfing. I guess it would mean more tourists staring at the naked people just a few mins walk along the river path.
John
2014-08-05 00:28:48
No injuries as far as I know.