German Weather Service warns of freezing rain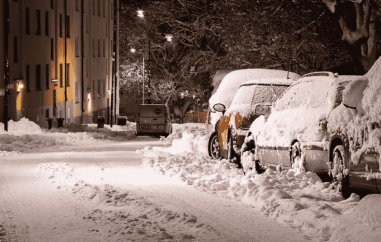 It's a dangerous mix of frost and moisture: motorists, especially in southern Germany, must prepare for roads slick with ice. The German Weather Service (DWD) warned of freezing rain for Wednesday and issued a severe weather warning. "At risk is the entire area south of the Black Forest-Inn line, where exactly the freezing rain will fall is still unclear," meteorologist Markus Übel said Tuesday. "The further south, the more likely the freezing rain."
Already in recent days, there were quite a few accidents on the roads in many regions. In eastern Saxony, a public bus went off a snowy road near Großdubrau on Monday and crashed into trees. A nine-year-old child and a 55-year-old man were injured, according to police.
In Bavaria, several people were injured near Bieberehren in the Würzburg district when a 22-year-old man drove his car into oncoming traffic and collided head-on with another car, police said. Near Wolgast (Mecklenburg-Western Pomerania), a car crashed into a tree on slippery roads and caught fire. The 58-year-old driver was taken to a clinic by rescuers, according to police.
Police and meteorologists called on drivers to adjust their speed to the weather. According to the DWD, there will be plenty of fresh snow on Wednesday, roughly from the Danube to the center of Germany - one to five centimeters of snow is possible, locally it can be even more. In the northern half, however, it is widely sunny. At night, it will be freezing cold in the north, east and center of Germany with temperatures as low as minus ten degrees.
On Thursday, the danger of ice in the south is not yet completely banished, in the region from Lake Constance to the Inn, freezing rain may continue to fall. North of here, it will snow again similar to the previous day. In the course of the day, precipitation will decrease everywhere.
In freezing rain, rain or spray falls from a warmer to a colder layer of air. When the supercooled water droplets hit the frozen ground, they instantly turn into ice crystals and cover roads, buildings and cars with a thin layer of ice. The phenomenon is therefore also called freezing rain. In the temperate latitudes of Europe, freezing rain occurs relatively rarely, but it is very common on the East Coast of the USA.
Meanwhile, the German Lifesaving Society (DLRG) warned against stepping on ice on bodies of water. The ice cover is certainly still too thin in most cases, the organization said. People should wait before skating or walking on the ice until the ice surface is cleared for this purpose
"The ice needs time to be load-bearing. On standing water it should be at least 15 centimeters thick, on streams and rivers even 20 centimeters," said the head of operations in the DLRG presidium, Alexander Paffrath. Ice surfaces should therefore not be entered immediately on the first frosty days. There is a danger to life.


Image by Arek Socha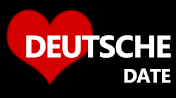 DeutscheDate is a new
German dating site
for professionals in Germany. No monthly fees, no minimum subscription period, no contracts, no tie-ins. Just a clean, simple, easy-to-use dating site for serious relationships.