German Private Health Insurance Explained
Health insurance in Germany is an insurance against the risk of diseases and their consequences. As an independent branch of social security it is compulsory for all persons. Health insurance fully or partially reimburses the insured for the costs of illness, maternity and often accident treatment. It is a bipartite part of the health system in the German social security system.
In 2009 the 'general health insurance obligation' was introduced in Germany. Accordingly, all persons residing in Germany must insure themselves against medical expenses with a health insurer licensed in Germany.
In Germany, the citizens are either statutory or privately health insured. Almost 90% of those insured in Germany are covered by statutory health insurance. Employees and workers whose income is below the compulsory insurance limit are mandatory members of the statutory health insurance fund. They can not take out private full insurance. If they still want to be a private patient, they can opt for a private supplementary insurance (private Zusatzversicherung).
Some citizens have, under certain conditions, the choice between private or statutory health insurance:
In principle, all persons who fulfill the necessary conditions for private health insurance (PKV - Private Krankenversicherung) can get private insurance. Unlike statutory health insurance their contract depends on various factors. One of these factors is the compulsory insurance limit. The PKV income limit regulates the compulsory insurance and thus if you have the possibility to switch to private insurance.
Current amounts of the compulsory insurance limit:
Year        yearly limit        monthly limit
2019        60.750,00 EUR        5.062,50 EUR 
2018        59.400,00 EUR        4.950,00 EUR
This limit only applies for employees though. If their gross income is above the limit, they are free to choose between public or private health insurance. For the other occupational groups the annual earnings limit does not apply. They enjoy freedom of insurance and can choose independently whether they have statutory or private health insurance.
For self-employed, freelancers and civil servants, the private health insurance is voluntary and independent of income. Employees, self-employed gardeners, farmers, artists and publicists are initially subject to compulsory insurance in the statutory health insurance and can only switch to the private health insurance if they exceed the current mandatory insurance limit (also called annual earnings limit or JAEG - link in German).
German Private Health Insurance ExplainedStudents and interns can be exempted from compulsory insurance and join private insurance without adherence to an income limit.
The change to private health insurance as a full insurance is usually a straightforward and fast process. It is important to formally observe the deadlines for change and termination of the former contracts. You will need to take the following steps into account:
Find the desired private health insurance
Conduct the health examination
Truthfully complete the forms and return them to the insurance company
Receive the confirmation for your records
Termination at the statutory health insurance within the notice period
If you find yourself in need of health insurance in Germany, or plan to relocate to Germany for work, then securing health insurance should be your number one priority. As a special arrangement, The Eye Newspapers (publisher of this news site) have negotiated a great deal for its readers to acquire the best insurance coverage with English-language customer service, English-language form-filling and all other services provided by an expatriate-friendly insurer who understands the unique challenges of relocating to Germany and completing the process of acquiring the various insurances you are legally obliged to get, and those you may need to consider.  See German Health Insurance for the International Community to request a quote or to find out more.  We highly reccomend people new to Germany to consider these expat-friendly services.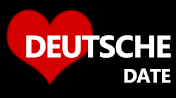 DeutscheDate is a new
German dating site
for professionals in Germany. No monthly fees, no minimum subscription period, no contracts, no tie-ins. Just a clean, simple, easy-to-use dating site for serious relationships.