Erdogan's power lust puts him ahead of Turkey
The Turkish military's attempt last year to overthrow the government of strongman President Recep Tayyip Erdogan had roiled Middle East politics. At a time the region is stewing with insurgencies and civil wars triggered by power lust among leaders, the attempted coup brought Turkey at a crossroads and thousands of Turks are still paying the price for what happened close to a year ago in their country.

Though the tide in the affairs of Erdogan had been shaken by the events then, he has come a long way since the military-backed coup d'etat blew up in the face of his detractors. As if on cue to come back with a vengeance, he has been able to consolidate his position in Turkey's volatile politics after winning a referendum that approved his demand of more teeth for the presidency by changing the Turkish constitution to a presidential form of government.

That the people of Turkey were largely instrumental in beating down armed soldiers and thwarting a sudden bid at overthrow of power, has added a punch to the ruling AKP's lunge at power politics. Erdogan, whose aim to portray a Sultan-like image of himself has the opposition fretting, has emerged emboldened in the year after the coup.

He balks at the European Union, threatens Western Europe with unleashing a barrage of refugees and rails at Chancellor Angela Merkel for not allowing his party to campaign for the referendum in Germany. There are three million Turks in Germany. Most of them were brought in as guest workers after the Second World War to rebuild the devastated landscape of the country, and stayed there.

Erdogan knows Turkey has a diaspora in Germany that can be used for political gains. A backlash by the German establishment at his power lust notwithstanding, the Turkish leader has seen a surge in authority in his country of 80 million. The imposing leader's power play didn't spare his own party and the prime minister. Ahmet Davutoglu, a slight leader with an amiable image, had to step down last year as he crossed paths with Erdogan.

Known to have a fiery temper, Erdogan has tried to tame the press in Turkey and jailed leading journalists who did not fall in line. He has openly criticised attempts by newspapers to take him on or differ with his policies.

Erdogan's purges

Thousands of teachers, professors, doctors, technocrats and bureaucrats have been put behind bars in the name of siding with Fethullah Gulen, a Turkish cleric in self-imposed exile in the United States. Followers of the preacher, a former mentor of Erdogan who later fell out with him, have been under the scanner and accused of plotting the coup. It is Erdogan's way of getting even with Gulen whose followers are called Gulenists.

A former mayor of Istanbul, the Turkish president has weathered many a storm in his political life and has come out unscathed. Though his countrymen seem to be firmly behind him, the controversial leader has increasingly shown himself to be divisive. His policies have not only alienated him from liberal European democracies that see in him a power-hungry politician out to grab the limelight, but also scuppered Turkey's bid at joining the European Union. It is unlikely that Erdogan will rein in his impulses, thus doing more harm to his country and its people.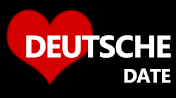 DeutscheDate is a new
German dating site
for professionals in Germany. No monthly fees, no minimum subscription period, no contracts, no tie-ins. Just a clean, simple, easy-to-use dating site for serious relationships.