Earth Day Network was wrong to connect extinctions with global warming
Monday was Earth Day, an annual event celebrated globally since 1970. Dedicated to demonstrating support for environmental protection, this year's Earth Day was expected to include events in over 193 countries, coordinated by the Earth Day Network (EDN).
For Earth Day 2019, EDN concentrated on species extinction. That appears to be a good change from the years EDN focused on the highly debatable issue of dangerous man-made climate change. However, EDN lists climate change as the first cause of the supposed extinction problem. On their Web site, they asserted:
"The unprecedented global destruction and rapid reduction of plant and wildlife populations are directly linked to causes driven by human activity: climate change, deforestation, habitat loss, trafficking and poaching, unsustainable agriculture, pollution and pesticides..."
In reality, there is no meaningful, real data to support the contention that "unprecedented global destruction and rapid reduction of plant and wildlife populations" is occurring. Regardless, linking extinctions to the past century's climate change makes no sense. Despite recent claims that the Australian brown rat is the first mammal to have been killed off by human-induced climate change, not a single species has been shown to even be threatened or endangered by so-called man-made global warming.
It is estimated there are currently more than 10 million species on Earth--more than at any other time in history. New species are constantly replacing old ones. Although humans have been responsible for the extinction of some species in recent centuries, extinctions have always been an integral part of life.
A range of interrelated phenomena contribute to extinctions. They include temperature changes, habitat destruction, competition, invasive diseases, and reproductive failure. Species are more vulnerable when there are major temperature changes over a short period, which is what most experts believe caused the end of the dinosaurs following an asteroid impact. Some scientists are now predicting major extinctions in Southeast Asia from deforestation. The introduction of the brown snake in Guam during World War II is thought to have eliminated a dozen bird species there. The woolly mammoth and sabre tooth tiger became extinct in North America because their reproductive rate could not keep up with population losses. And there is no question that human activities have contributed to extinctions as our population expanded into animal habitats. 
However, none of these extinctions have had anything to do with the past century's modest global warming, just over 1 degree Celsius since 1880, according to NASA. Regardless, many animals, while still endangered, are recovering due to excellent conservation programs. White tail deer, moose, blue whales, and wolves are but a few of these.
Tropical forests cover less than 12 percent of all land, yet they contain a majority of all plant and animal species that inhabit the Earth. The Arctic covers 10 percent of the planet's land area but contains only 600 plant species and only 100 species of birds, no reptiles or amphibians, and only 20 mammals. Obviously, plants and animals thrive in warm climates. Warming is good for life. It is cooling that should most concern us.
Climate change advocates try to circumvent the obvious connection between warm climates and biodiversity by claiming that the secondary effects of global warming, such as droughts or the melting of planetary ice, threaten life. However, droughts are not increasing and, on a planetary scale, the ice is not melting.
If tropical conditions allow life to thrive, what conditions lead to extinctions? In The Book of Life, S.J. Gould tracks 20 mass extinctions in the geologic record. There are strong clues that each event was driven by global cooling.
Conservation organizations routinely rank species relative to their risk of extinction. In descending order of risk, species are: critically endangered, endangered, vulnerable, near threatened, or of least concern. Threat levels are determined by considering a wide range of factors including existing and historical populations, whether populations are increasing or decreasing, and whether habitats are being destroyed. For example, mountain gorillas, with only 400, and hawksbill turtles (25,000) are on the critically endangered list. Snow leopards (6,000) and sea lions (50,000) are considered to be endangered.
Most endangered species are large animals with relatively low reproductive rates. Currently, the World Wildlife Federation (WWF) has 19 major animal species listed that are critically endangered. All of these are threatened due to human predation and habitat destruction. For instance, the orangutan population of 15,000 is dwindling as a result of deforestation. None of these species are endangered by global warming, however. 
The WWF has identified 27 endangered animal species all due to either hunting or habitat destruction. In fact, Galápagos sea lions have grown from 20,000 up to 50,000 since 2002. In the next lower category of threatened animals, the WWF lists 20 that are vulnerable, again due to hunting and habitat destruction, with one possible exception.
Al Gore warns that, due to ice melting, polar bears will soon have no place to live. But the reality is quite different: floating ice (pack ice) is not melting significantly and polar bears are thriving. Indeed, the number of polar bears has quintupled in the past 50 years from about 5,000 to about 25,000 today.
The message to citizens who treasure our wonderful world of animals is a positive one: you have no reason to fear global warming-induced species extinction. We should focus our efforts on protecting wildlife from real human threats, not fictitious ones.
_______________________________________________________
Dr. Jay Lehr is Senior Policy Analyst with of the Ottawa, Canada-based International Climate Science Coalition (ICSC) and former Science Director of The Heartland Institute which is based in Arlington Heights, Illinois. Tom Harris is Executive Director of ICSC.
Portions of this article have been excerpted with permission of the publisher and author of the 2018 book The Mythology of Global Warming by Bruce Bunker Ph.D., published by Moonshine Cove. The authors recommend this book as an excellent source of information on the climate change debate.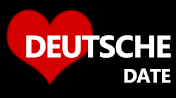 DeutscheDate is a new
German dating site
for professionals in Germany. No monthly fees, no minimum subscription period, no contracts, no tie-ins. Just a clean, simple, easy-to-use dating site for serious relationships.
Anticap
2020-01-25 10:50:06
https://www.scientificamerican.com/article/mass-extinctions-tied-to-past-climate-changes/ If one, who don't share financial interest with big polluters, can read this and conclude that the reasonable choice is to consider there are no probable links and no need for caution, I would like to hear it.
747
2019-05-08 00:41:09
Humans Are Speeding Extinction and Altering the Natural World at an 'Unprecedented' Pace. (Source https://www.ipbes.net/news/ipbes-global-assessment-summary-policymakers-pdf )
Dave James
2019-05-01 00:33:24
"Available information about sea-level rise and the increased frequency and intensity of weather events producing extreme high water levels and damaging storm surges in the Torres Strait region over this period point to human-induced climate change being the root cause of the loss of the Bramble Cay melomys." https://environment.des.qld.gov.au/wildlife/threatened-species/documents/bramble-cay-melomys-survey-report.pdf
LoopyLink
2019-04-30 23:55:34
Apologies, I was not trying to offend anyone, just trying to keep things useful, on point and factual. Nevertheless, we still have no solid proof that anything in the article is actually wrong. Noone have peer-reviewed articles which disputes what is written on this page? I mean that is a big thing. A lot of dubious stuff was said in this article but noone has yet explained to me or anyone else here why it is wrong. Those links are not conclusive or even convincing. I am not advocating that man-made climate change is a fantasy, just asking for reasoned debate on the claims in this article. So far nothing is proving the author wrong. And that surprises me.
DaveJames
2019-04-30 23:31:39
Yes it was Loopylink who was name-calling. Municheye was against childlike personal attacks. I apologize to Municheye.
747
2019-04-30 23:04:12
Liz, no The Munich Eye was scolding Loopylink for implying Dave James was a troll.
Liz
2019-04-30 22:49:30
Municheye did not call you a name. Where did you get that from?
Dave James
2019-04-30 22:15:57
Loopylink from Lehr/Harris op-ed: https://www.thenational.ae/world/oceania/australian-rodent-becomes-first-climate-change-extinction-1.827707 Municheye: Name-calling is a childish personal attack.
MrBen
2019-04-30 17:53:34
Here is a link, which basically says that sea ice is disappearing and may hurt polar bears in the long term. It implies that polar bears numbers are rising, but that this is immaterial if the sea ice is being reduced by CO2 emissions. https://polarbearsinternational.org/research/research-qa/are-polar-bear-populations-increasing-in-fact-booming/
The Munich Eye
2019-04-30 17:31:23
Let us not stoop to implying someone is a troll. @Dave James, thanks ever so much for your contributions. If you do have specific proof of fallacies explicitly stated in this article, I think it would be really useful to state them (as LoopyLink said, in quotes) and also provide links to any evidence you have to support your counter argument. Thank you.
LoopyLink
2019-04-30 17:23:19
I hope that does not come across as rude or harsh. I am genuinely interested in knowing what is wrong with this article, so please tell me exactly what is wrong with it. I find the following a complete contradiction of what I am reading in the news: "floating ice (pack ice) is not melting significantly and polar bears are thriving. Indeed, the number of polar bears has quintupled in the past 50 years from about 5,000 to about 25,000 today". Can anyone shed light on the validity of this for me?
LoopyLink
2019-04-30 17:15:04
If so, the authors dispute that assertion. They are claiming it is false. I don't know if it is false or not, do you? If you are saying it is true and you are calling out the authors of this article on that point, then state it EXACTLY. So far you are making everyone work hard to find out exactly what it is that you are disagreeing with, and each time you are asked to be exact, you just repeat the same thing. State what you are disputing, put it in quotes, then tell us why you dispute it - otherwise you will just be considered a troll.
LoopyLink
2019-04-30 17:11:12
This is turning out to be painful. Let me show you. You claim "global warming-induced species extinction is fictitious is contradicted by a link they provide in the body of their op-ed" (note that I included your comments between quotes). You have been asked for that link, yet you refuse to supply it. What link are you referring to? Is it the one about an article concerning rats and claiming this is the first mammal to go extinct due to man-made climate change?
Dave James
2019-04-30 17:03:18
Your first sentence is self-refuting. Direct quotes by Lehr/Harris are not vague but specific. Harris/Lehr have an agenda but it is not science. Lehr/Harris claim that global warming-induced species extinction is fictitious is contradicted by a link they provide in the body of their op-ed.
LoopyLink
2019-04-30 01:54:46
Dave James, nobody is accusing you of attacking the authors of this article, they are merely saying that you are refusing to attack the content of the article, otherwise it is called an Ad Hominem logical fallacy. Not once have you quoted a part of the article which is wrong, then issued a rebuttal. Instead you are vague and link to other sites. Nobody wants to click around the internet to follow conspiracy theories or personal attacks. They read the article, you claim it is wrong, so do please quote the parts which are wrong and let us know in the comments (not some link to another site) what is wrong. That is the way to comment and debate. So far, you are just obfuscating your opposition to this article without clearly stating which points you actually object to. By all means link to proof of your rebuttal once you tell us what that rebuttal is. As it stands, I won't be shooting around the interwebs trying to guess what you mean. I do appreciate you standing up for human-made climate change, but they way you are doing it is not winning any converts. We need clearly stated facts to oppose any misinformation in the article. Quote article, state rebuttal, then link to proof of your rebuttal. We will all thank you for that! Chris.
Simon
2019-04-30 01:53:05
Interesting article.
Dave James
2019-04-29 23:40:49
Criticizing the content of Lehr/Harris op-eds is not a personal attack but reasoned debate. Much is wrong with this op-ed. Lehr/Harris claim that global warming-induced species extinction is fictitious is contradicted by a link they provide in the body of their op-ed.
Sarah
2019-04-29 20:48:32
and I do mean the content of this article, not other articles or other websites. Thank you. Sarah
Sarah
2019-04-29 20:47:26
What in the article is wrong Dave. I think the other posters here are more or less asking you to point to something in this article which is wrong. I would like to know what is wrong but it is not easy to find actual facts on these things. The orangutan comment the author made is an interesting one as I had assumed the decline was due to deforestation. I would like to know what else in this article is right or wrong, but I am not really interested in comments about the author of the piece. As someone above pointed out, that is an ad hominem tactic (where someone criticizes the person rather than the argument) and does not address the content of this article. Can someone tell me what is factual and what is not in this article?
djames
2019-04-28 01:30:18
"Western Journal op-ed deceives readers with completely unsupported claims" Scott Johnson, Feb 26, 2019, Climate Feedback
Dave James
2019-04-28 01:23:55
This comment system is very clunky. It cuts off my comments at random.
Dave James
2019-04-28 01:18:01
Munich Eye quoting Mr. Harris and providing the source so his words can be read in context is not an attack. It is debate.
Tom Harris
2019-04-27 16:35:35
I think the following will be useful for people who want to explore the climate issue more deeply: http://www.climatescience.org.nz/blog/latest-state-if-the-climate-2018-doc-shows-we-have-little-to-worry-about/StateofClimate2018.pdf
Paul the Robot Man
2019-04-27 01:08:16
"floating ice (pack ice) is not melting significantly" - is this actually true? Is there any source for this statement? I want it to be true.
Tom Harris
2019-04-27 01:00:48
One of the problems with debating with people like Dave James is that one is sucked in to huge wastes of time defending against things that are simply mistakes on his part. For example, the first piece he cites above is not by Jay Lehr, but by Jay and me, and the other piece is not by me but by Dr. Ball and me. As to the Western Journal withdrawal, well that was unfortunate, but other publications did not consider the issues serious enough to warrant removal of the piece from their sites. But again, why bother debating someone who will just find fault no matter what I say? If other people have comments, I am all ears though. Tom
The Munich Eye
2019-04-27 00:51:29
@ Dave James, thanks for the comments. Readers may however view this as an ad hominem approach or a straw man tactic. Perhaps there are points in the article itself that you could address or refute directly?
Dave James
2019-04-27 00:33:25
Mr. Harris blames me for his lack of credibility however, Mr. Harris and Dr. Lehr are responsible for their false and misleading op-eds. https://www.westernjournal.com/media-hysteria-climate-change-heat-records-huge-data-manipulation/
Dave James
2019-04-27 00:26:43
In December 2017, Tom Harris claimed man-made global warming was a "hoax" and a "plot" initiate in a "single hearing before the Energy and Natural Resources Committee" in 1988. (Source "GLOBAL WARMING: FAKE NEWS FROM THE START" by Tom Harris
Dave James
2019-04-27 00:22:16
For example: On Oct 18, 2018, the Heartland Institute blamed former Vice-President Al Gore for the "dangerous mythology of dangerous manmade global warming." (Source "HOW AL GORE BUILT THE GLOBAL WARMING FRAUD" by Jay Lehr
The Munich Eye
2019-04-26 22:40:55
@Dave James, it would be more constructive to address certain points and provide links to evidence to contradict said points.
Tom Harris
2019-04-26 22:12:04
The scientific evidence of dangerous human-caused climate change is very weak indeed. See climatechangereconsidered.org (and, yes, I am one of several hundred advisors to the Heartland Institute). It is worthwhile for people to know that "Dave James" has, according to this Disqus profile, made 2527 comments. Here is a sample of some of his many, many posts apparently trying to discredit my writings in online article comment sections. So, I am not surprised he is accusing us of nonsense here.
Dave James
2019-04-26 16:47:30
"We should focus our efforts on protecting wildlife from real human threats, not fictitious ones." Dr. Jay Lehr and Mr. Tom Harris reject the scientific evidence of human-caused climate change and promote phony political conspiracy theories. Mr. Harris