China responsible for 31 percent of global CO2 emissions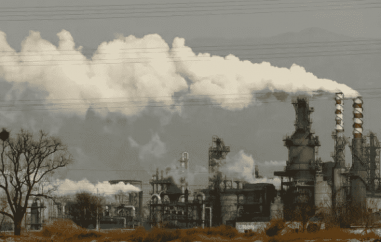 Global CO2 emissions, the main contributor to climate change, will return this year to near pre-Corona levels. This is according to the climate report of the Global Carbon Project 2021 research project, which will be published on Thursday on the occasion of the COP26 world climate conference in Glasgow.
According to the report, China, which recovered more quickly from the economic consequences of the pandemic than the rest of the world, was responsible for 31 percent of CO2 emissions in 2020.If this year's trends continue, a further increase in global emissions in 2022 cannot be ruled out, the researchers explained. This is especially true if road traffic and air traffic return to their previous levels and coal consumption remain stable. The energy sector and industry are responsible for the sharp rise in CO2 emissions in China.
Globally, CO2 emissions from fossil fuels fell by 5.4 percent in 2020 because of the Corona measures. However, the new report forecasts a 4.9 percent increase this year. Emissions from coal use are projected to be above 2019 levels in 2021, but still below the 2014 peak. Emissions from natural gas use are also projected to rise above 2019 levels in 2021, continuing an upward trend that has persisted for at least 60 years. Only CO2 emissions from petroleum will remain well below 2019 levels in 2021.
"The rapid increase in emissions as the economy recovers from the pandemic increases the need for immediate action on climate change," said Pierre Friedlingstein of the Global Systems Institute in Exeter. He led the study, which also involved researchers from the University of East Anglia, Cicero and Stanford University. According to the study, investments in green economies in some countries' stimulus programs have so far not been enough to reverse the trend. However, the collapse of the economy caused by the Corona pandemic appears to have accelerated the transition to renewable energy, they said.
For the EU, the Global Carbon Project forecasts a 7.6 percent increase in greenhouse gas emissions in 2021 compared to 2020, which would leave emissions 4.2 percent lower than in 2019. In Germany, emissions in 2020 were 9.7 percent below 2019 levels.U.S. emissions will increase 7.6 percent this year compared to 2020, according to the report, while remaining 3.7 percent below 2019 levels. The U.S. accounted for 14 percent of global emissions in 2020.
In India, emissions will rise 12.6 percent from 2020 levels, while remaining 4.4 percent above 2019 levels. The subcontinent is responsible for seven percent of global emissions this year. The People's Republic of China has already been responsible for a quarter of global CO2 emissions since 2007.To have a 50 percent chance of stopping global warming at 1.5 degrees, humanity's remaining global CO2 budget has shrunk to 420 billion metric tons, according to the Global Carbon Project, and would be depleted in 11 years if CO2 emissions remain at 2021 levels.
COP26 runs until November 12. 197 nations are negotiating in Glasgow on further implementation of the 2015 Paris climate agreement, which calls for limiting global warming to well below two degrees, ideally, 1.5 degrees, compared to the pre-industrial era. However, experts and the UN warned that the earth is currently heading for a warming of 2.7 degrees this century.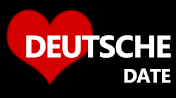 DeutscheDate is a new
German dating site
for professionals in Germany. No monthly fees, no minimum subscription period, no contracts, no tie-ins. Just a clean, simple, easy-to-use dating site for serious relationships.