Bauma rules the building world
Bauma 2019 is the world's leading trade fair for construction machinery, building material machines, mining equipment, construction vehicles and equipment. It has achieved the best result in its 65-year history.
The fair yet again took place in Munich, with 3,700 exhibitors from across 63 countries showcasing their newest equipment. The visitors hailed from over 200 countries around the world to make their mark in the building world. The countries with the most people visiting the fair were Austria, Italy, Switzerland, France, the Netherlands, Russia, Sweden, Czechia, Poland and the United Kingdom. A strong increase in visitors from overseas included China, with ore than 5,500 attendees, Australia and Japan, with all of them showing significantly strong growth over previous years.
630,000 visitors attended this record-breaking fair. Many took part to acquire business leads and contacts, but others came to attend this 3-yearly event with their families and friends. Parents and kids alike were left in awe at the size of some of the exhibits and kids in particular revelled in the ability to explore the mammoth industrial machines open to the public. Bauma's 2017 superlatives were also reflected in the order books, where exhibitors posted the highest sales in the history of their participation in the fair.
Innovation platform and economic locomotive
Klaus Dittrich, CEO of Messe München, was more than satisfied with the smooth course of the trade fair and the consistently positive feedback from exhibitors: "Bauma is by far the most important innovation platform and economic locomotive in the world [...]. Especially in times of technological change, which is breaking new ground as a result of digitization, Bauma gives the industry security and confidence [ ]. Bauma 2019 showed the opportunities and great perspectives of the industry".
Bauma CEO Franz Paus Maschinenfabrik and chairman of the Bauma exhibitor advisory board summarises the uniqueness of Bauma: "With exhibitors from over 60 and visitors from over 200 countries, Bauma is an industry platform for technological diversity, innovation and innovation performance to a very large international trade audience".
The fair ran from Thursday, 4 th  Aprilt to Sunday 10th.
For more information: https://www.bauma.de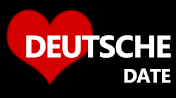 DeutscheDate is a new
German dating site
for professionals in Germany. No monthly fees, no minimum subscription period, no contracts, no tie-ins. Just a clean, simple, easy-to-use dating site for serious relationships.